They say death and taxes are the two certainties in life. But you can add a third option, a Neil Warnock whinge session after his team tastes defeat.
 
The veteran Cardiff manager was on his soapbox once again after Liverpool's 2-0 victory against the Welsh outfit, protesting the awarding of a Mo Salah penalty which occurred when Cardiff captain Sean Morrison fouled the Egyptian inside the area with nine minutes remaining.

The spot kick was expertly dispatched by substitute James Milner sealing another vital three points for the Reds, after Gini Wijnaldum had earlier put Liverpool in front with a fine first-time strike converting from a low Trent Alexander-Arnold corner.

The Liverpool Echo reported Warnock as saying:

"I thought it was a soft one. We gave him an opportunity, didn't we? He's got his arms around him and everything.
"I think the end of it was a 9.9 Tom Daley job. I don't think he could have got much higher off the diving board at the end of it. But I'm sure you'll be saying Warnock is a moaning so and so again. 

"I think just after half time, the tug on Morrison's shirt which should have been spotted when, Graeme Souness says by the letter of the law it should be a penalty because it stops him making a clear header at goal.

"But nothing much said about that.  We've not had any of those. He's been pulled from pillar to post has Morrison and we've not had a penalty so we're not going to start getting them getting now.

"They said on TV that the sun was really bright and got in the linesman's eyes."

Warnock also denied claims from the Liverpool camp that the pitch was exceedingly dry which Jurgen Klopp and certain squad members felt was a deliberate ploy to put the Reds off their quick passing game.

"No, it wasn't. It was watered before the game so I don't understand. Unless the groundsman thought there was a hosepipe ban like the old days but as far as I know it was watered."

However, Warnock struck a completely different tone when questioned about the Liverpool side as a whole.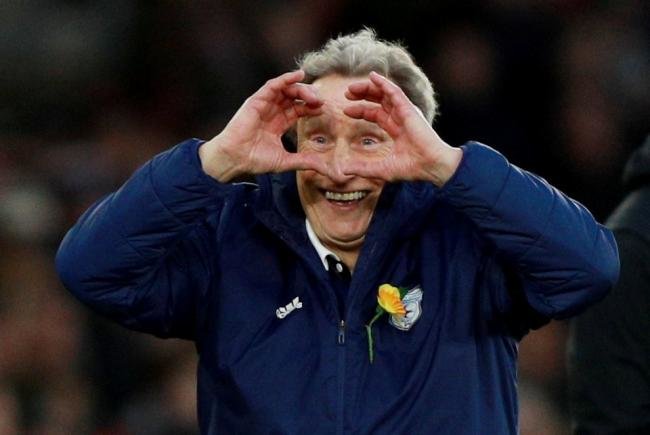 "I think Jurgen should do a job swap with me. They're doing so well that I could have a go and he comes down here and see how he gets on.

"They've done really well. We wanted to give them a game, attack them and not just sit back. 

"They are a good side, aren't they? There's not a weakness in their team or even the bench.

"They've got such a wonderful attitude. I used to watch Rush and Dalglish. The front three are great but they work their socks off for the team as well.

"We should be really proud to have these two teams at the top of the league - thank God we haven't got to play them again!

Confused after all that?  You aren't the only one.

There is only one Neil Warnock.