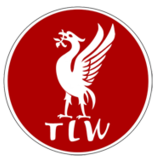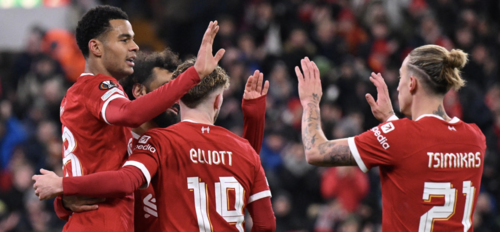 Monday Nov 27:
 
More craziness from the Blues. They've got major beef with Sky now as well as the "Corrupt Premier League". They're going mad because Sky didn't show their plane during our game with City. What did they think was going to happen? There are so many reasons why Sky were never going to show it, and every one of them is valid. Firstly, it was City and Liverpool playing. Who gives a fuck that some knobheads with an unjustified beef are making a protest? If Sky show that then they're opening the door for anyone else who wants to get publicity for themselves. Just because you fly a plane over doesn't mean Sky have an obligation to show it.
 
Secondly, it's City v Liverpool. The biggest game of the season. People are tuning in for that, why would you take eyeballs away from that to show a fucking plane making a false claim about the Premier League? Thirdly, the PL and Sky are business partners. There's no industry in the world that is going to promote slander of a business partner. The whole thing is hilarious, you could hear on TV the plane circling the stadium as the game was going on but nothing was said about it and they sure as shit didn't show it. Maybe Everton can claim the cost of the plane and use it to help offset some of their losses on their next set of accounts?
 
Meanwhile, staggeringly bad officiating fucked Wolves again tonight. Wolves fans piss me off but I'll happily stand with them against Howard Webb and his band of knobheads. What happened tonight was a fucking joke, yet again. Poor Gary O'Neil, he's a top fella and the way he's handled all of the incompetence he's been hit with this season is admirable. It wasn't the on-field ref tonight who was the problem, it was the clown on VAR, Stuart Atwell. He's awful isn't he? Some of them I think are biased and have agendas. Him? I just think he's truly awful. He massively favoured Fulham tonight though and Wolves have every reason to feel victimised again.
 
Newcastle fans were attacked in Paris tonight and it's lucky that nobody was seriously hurt as it looked pretty bad. The Geordies who travelled are almost certainly not the bellends who attacked the PSG fans the other week though. Everyone said at the time that those pricks were just ensuring that things were going to be really dangerous for the ones travelling over and that's what we're seeing now. It's the kind of thing you often get from Italians or Turks. They kick off in their home leg and then it's the fans who go to the away game who pay the price. We're in 2023 and you've still got wankers carrying on like this at footy. Hopefully no-one gets seriously hurt.

---