Andy Gray believes that Jack Grealish would instantly become Liverpool's best midfielder if he was to join the club in the summer.

The Aston Villa star regularly had been linked with big money moves over the past couple of seasons, but there was a big query on whether he had the commitment to take his game to another level. 

Undeniably blessed with a great deal of footballing talent, it was the off-field professionalism of Grealish which was regularly called into question by many associated with the club.

But to his credit, he has knuckled down with the responsibility of captain given to him by manager Dean Smith and the boyhood Villa fan played a key role in gaining their re-entry into the Premier League, and has been a critical figure in this year's campaign.

Former Villa star Gray speaking on Bein Sports says it won't be long before the midfielder has a big decision to make.

The Mirror reported Gray as saying:

"I know he's a Villa fan, his family are all Villa fans, he loves the club and he loves being captain.

"But Jack's 24 now and I think there is a decision coming at the end of this season. And I hate to say it, but I don't think he'll be there in August.

When identifying where the 24 year-old could go next, Gray was unequivocal in the role that he can play for Liverpool, rating him considerably higher than some members of the current midfield set-up.

"If I was a coach of any of the top-six, and I include Liverpool in this, he would make the team better.

"He is, in my opinion, better than any of Liverpool's midfield players. 

"I think he is better than Keita. I think he's better than Wijnaldum.

"When you give someone a football. You watch somebody on a football pitch.
"He has a football at his feet and in his control. Special players, they just stand out.

"He might make mistakes, Jack, and he's only 24. But the ball is part of his body.
"He moves with it beautifully. He has a goal in him. He creates for other players. He works hard.

The former Villa legend continued to assess where Grealish could end up.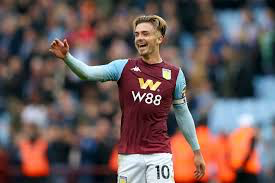 "He'd walk into Spurs' side. 

"At Chelsea , I know they talk about Mason Mount but I think right now he's better than Mason Mount.

"If he's getting sold this summer then I guarantee you that a host of the biggest clubs will be after him."

Certainly many fans will disagree with the veteran pundit assertions on Grealish being better than Gini or indeed Hendo for instance.

Talent is one key factor, but would Jack be willing to do all the hard graft and live by the "team first" ethos that Jürgen requires from his players?

That is the key question.