Caoimhin Kelleher will get first team opportunities according to his goalkeeping coach John Achterberg.

With the untimely injury to Allison which is set to rule him out for the best part of six weeks, there have been discussions whether the Reds should sign a free agent gloveman with doubts over the consistency of current No 2 Adrian.

But Achterberg says that the 21 year-old Irishman who made four appearances for the club in domestic cup competitions last season is ready and waiting for his opportunity and has the full faith of all the coaching staff.

The Echo (via Sunday World) reported the former NAC Breda and Tranmere keeper as saying:

"This manager shows great interest in everyone in his squad. He appreciates that you need a big squad to win anything and it might be that we need to play our third-choice keeper in a big game at some point.

"What I would say is we would have no issue putting him into a game and I know the manager has faith in him as well."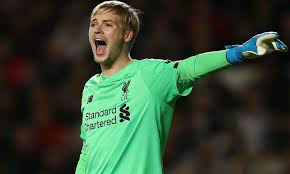 Being the first reserve keeper is a difficult enough position to fill, but for a youngster like Kelleher being third in line means opportunities to impress against seasoned professionals are at a premium.

There were a school of thought that the youngster be sent out on loan to get regular first team experience but Achterberg said there was plenty of pros and cons that had to be assessed. 

"He would like to play games and obviously that would be easier if he went out on loan, but the problem for us is we need three good goalies and he is one of our three.

"For his development, a loan move would be his next step, but the club have to make sure they have everything covered in case we have a problem with our keepers and we know it would be hard to find a keeper as good as him if we let him go out on loan.

"It's not the ideal solution for him and maybe playing matches would be what he needs now, but he is training with top players every day at Liverpool, playing in our under-23 games and that will allow him to continue to progress.

"Working with someone as good as Alisson every day for the last couple of years can only help him. He sets such high standards in everything he does and you can only learn from working with someone like that.

Achterberg identified a area that Kelleher could improve on but has no doubt that he has the attributes to make it at the highest level.
"Caoimhin has all the attributes to be a top keeper.
 
"He is a very quiet guy, a calm guy and very down to earth.  He is really not a big talker, but he has improved a lot in that area on the field in the last couple of years.

"There can never be enough talking on the pitch, in my opinion, so that is an area he can work on, but I see big improvements in all parts of his game. He has become more like a man now and we have high hopes for him.

 "Maybe he will get his chance to play in the first team at Liverpool sooner than we expect."