A new day sees another interesting name linked to the club, and this time around it is a individual that we all very well.

The Daily Express (via French outlet Le10 Sport) reports that the Reds are interested in re-signing Philippe Coutinho from Barcelona.

The Brazilian has had a much discussed tough time of things things leaving Liverpool midway through last season, and the 27 year old has recently spoken about his future at the Catalan giants.

"I don't know if I will continue at Barcelona.

"Nobody knows about the future, and right now I am focused on playing with my [national] team.

While he was adored on the Kop, Coutinho has found the Nou Camp a much tougher fanbase to win over.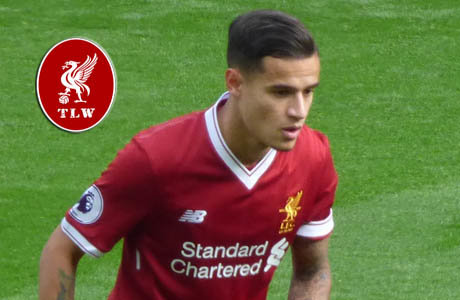 Much of that has to the fact that he is not a lock to be in Barca's starting eleven week in and week out leading to a number of inconsistent performances.

The highly skilled attacking midfielder has no shortage of suitors interested in his services including PSG, Manchester United and Chelsea.

But if Coutinho stays at the Barcelona for the time being, it could also work out as a boost for Liverpool. 

That is because the club could pocket some handy cash due to a contract clause.

So far, Liverpool have accumulated £22.5m of the possible £36m in add-ons, through qualification for the 2018/19 and 2019/20 editions of the Champions League and appearance fees.

Liverpool included a clause on the contract which means Barcelona pay them £4.5m every 25 games he pulls on the Catalan club's shirt.

Coutinho has played 75 times for Barcelona so far, meaning there is one more instalment of £4.5m to up for grabs.

It is a case of mixed emotions when it comes to Coutinho's current predicament.

He produced many moments of individual brilliance during his five season spell at the club.

However his departure was poorly handled by the individual and his team of advisors, leading to a sense of angst that could have been easily avoided.

The old adage that the grass is not always greener on the other side of the fence seems to be particularly true in this case.

If Cou was to return, would he be welcomed back with open arms like a prodigal son, or would there be a deal of scepticism attached?

This is certainly another transfer storyline to watch with interest as the summer progresses.