Liverpool will say a final farewell to Marko Grujic this summer with the club set to sell him.
The Serbian midfielder who was Jurgen Klopp's first signing for the club has become a regular on the loan circuit over the past few seasons making stops at his original club Red Star Belgrade, Cardiff, Hertha Berlin and currently is at Porto.
While some players may lose a sense of purpose being sent from club to club and start to feel like a footballing nomad, the performances of Grujic during this period of his career have been highly commendable.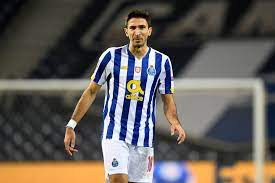 The 25 year-old has stated on a couple of occasions that his main goal would be to be a consistent starter in Liverpool's midfield, but after making his last league appearance for the club in December 2017, deep down he probably knows that is a pretty tough ask.
It is therefore why a number of clubs are looking closely at signing Grujic on permanent deal with the Echo saying Porto and Hertha Berlin have shown a interest while a number of Serie A clubs are also reportedly interested.
Sergio Conceicao the current manager of Porto, has made no secret of his delight over the performances by Grujic both domestically and in the Champions League.
It is thought that the Portuguese giants have first refusal to buy the defensive midfielder and that fee is likely to around £20 million.