So what a season, eh? Scintillating football, world record signing, best player in the league, goals galore, another CL qualification, the best side in the country/ever (depending on the level of hyperbole you subscribe to) beaten three times and very nearly number six! Phew! Amazing stuff! And yet the doubters remain: FSG this, money that, shoulda/woulda/coulda the other.
I'm not being funny, but some Reds just need to have a day off. I mean seriously, in the last thirty years, I reckon we've had two seasons which match this one for excitement and "progress": Istanbul and Stevie's last hurrah that nearly took us to number nineteen. If you can't enjoy this, then there's something wrong with you. Yes I get that we won nothing and no I don't buy that "fourth = a trophy" nonsense, but come on! Deny you enjoyed most of what you saw. I dare you!
That said, the valid historic roots in the gloom among some Reds right now must be conceded as neither of those aforementioned exciting campaigns were built upon. In fact, each precipitated a regression back to mediocrity that ultimately entrenched the scepticism many feel now. However, in my view, this time is different; very different, in fact - and here's why:
1 Klopp
Let's be blunt - this bloke is not like other managers, is he? I know we're suckers for deifying our managers, but I'm not even talking in that sense as I reckon the last thirty years have cured me of all that. I'm well aware that he's just a bloke doing a job and that one day he will leave; I'm also still a minuscule bit annoyed by his cantankerous instructions to us about how to support the team (even if there was an unpalatable home truth in there somewhere). However, that said, there isn't a better fit in world football, is there?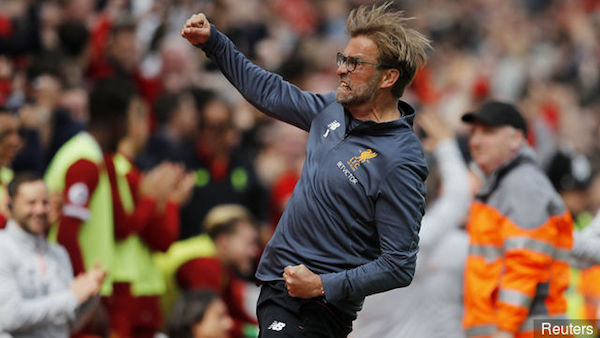 There's no artifice with him - he's exactly what he seems and, despite the huge personality, the ego is firmly in check. Furthermore, he's still fundamentally a football obsessive even in this branding/media age, and that carries you a long way at Liverpool. Most of all though, he has us playing sensational football that makes other fans, managers, players and (sad, but necessary) agents take note.
 
There's a reason Virgil Van Dijk held out for us when he had his pick of other clubs and it's not just the cliched Klopp hug. In fact to be honest, I'm getting a little sick of every media profile focusing on the character of the manager anyway. What about a tactical analysis of the football we're playing?
 
The lazy characterisation of Klopp as some glorified cheerleader is both patronising and idiotic. Does everyone really think he just throws eleven players out there and says, "Off you go, lads"? You only have to listen to the likes of Ox talking about how long it took him, a talented international footballer with genuine skill on the ball, to understand the triggers for the press and the lightening transitions we use, to realise there's more to it that the simplistic rubbish some pundits offer up by way of analysis of our game.
 
This stuff isn't made up off the cuff; it's highly tactical planning that is developed over time on the training pitch and founded in the ethos of the collective over the individual. Yet its fringe benefit for players joining us is that individual talents flourish like never before.
 
Mo Salah is the obvious one - 44 goals, players'/writers' awards, top scorer, record breaker, genius, etc - but even allowing for the fact that we've all now accepted he's amazing, look at his pedigree pre-Klopp. It was good, but it was absolutely nothing like this; not even close.
 
However, it's easy to laud a world class talent even if he's only just been revealed as such. Explore deeper and you see a 32 year old James Milner roundly categorised as past it, too slow or not good enough reinvented as a brilliant left back and then dominating games in the middle of the pitch once more as the oldest player on it in the fastest league in the world.
 
Or what about Bobby, who Brendan Rodgers was bemused by? He's now widely accepted as the fulcrum of the team and the thinking man's false nine. Or the relegated Andy Robbo who cost eight million quid and couldn't get near the side, languishing behind Alberto Moreno, he of the Sevilla debacle? He was given a few months for what was required to click in his head and then off he went. In short, Klopp gives players both the trust and time to grow, but when they do - wow!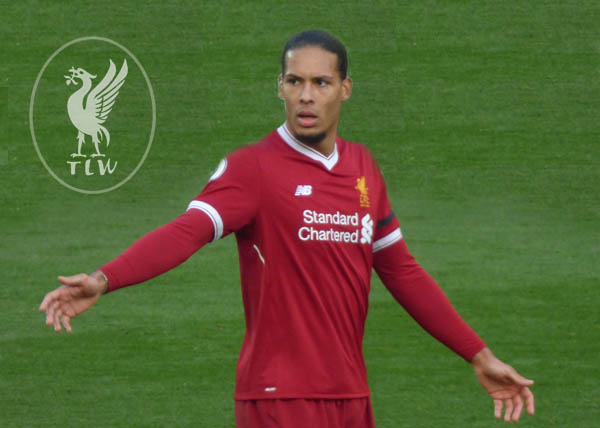 I could go on through much of the squad in this manner, but I want to focus on the question of our defence instead. Twelve months ago, there was widespread derision for the owners for allegedly withholding money, and also second-guessing of Klopp for his refusal to buy anyone other than Virgil Van Djik.
 
This was then framed as a grand conspiracy that included Philippe Coutinho, a lack of ambition and the suggestion that we would never improve defensively under Klopp who had no idea what he was doing in that regard; yes, he got us attacking, but the rumblings about defensive coaches were re-surfacing and articles were being written about great sides being built on parsimonious foundations.
 
Remember the oft-used line about there having to be at least one other centre half in the world that would improve us? Klopp knew better though and stuck to his guns (as he does so often). Yes we waited six months longer than we wanted and paid a world record fee for VVD, but look at the improvements that followed: the clean sheets stacked up while the embarrassing concessions dried up.
 
Furthermore others improved around him: the CL final notwithstanding, Loris Karius was markedly better upon being reinstated to the team; the two young full backs showed form that would've seen them in every team of the year had they been in situ from August; and Dejan Lovren improved exponentially to the point where he had arguably the best game of his career in the biggest match of his life last weekend.
 
Yes we could've signed two centre halves rather than wait for Van Dijk, but would that preternaturally calming influence have come with them? Would the corollary have been a disgruntled Lovren in the dressing room? Would they have settled as instantly as the big man? Who knows, but Klopp stuck to his guns and the end result is one no Red I know would change.
 
Players want to play for him because they know they will get much better and really enjoy their work while doing so. Despite the desperate dismissals of Fabinho by Mancs this week after twelve months lusting after him, the lad chose us over a side with more money, a more decorated manager and a higher league position.
 
We are going places and don't be surprised if Nabil Fekir, a world record signing to play in goal and some universally sought after young forward all follow the Brazilian in getting on board the Klopp Express in the coming weeks, because what player wouldn't want to, given the chance?
 
2 The squad
This is easily the best balanced squad we've had in decades in terms of overall quality. Even allowing for the fact that there are players in there who are arguably more prosaic than we'd like, there's no denying their effectiveness when harnessed to the Kloppite greater good.
 
I can't deny either that the bench in Kiev was incomparable with that of the opposition or that there is room for significant further improvement. However, that improvement is forthcoming in the shape of Keita and Fabinho certainly, as well as the aforementioned probable other additions. And let's not pretend that the squad is awash with deadwood either because it patently isn't. No Degens to be seen here: deadwood does not get you to Kiev and nor does it rip Manchester City apart on multiple occasions, either.
 
Clearly we are now reaping the benefits of a long term recruitment strategy that has quietly been flourishing for a few years. When did we last sign a genuine bum? Yes I know we all want never to see Loris Karius in a Liverpool shirt again, but would any of you bet against a very young (in goal keeping terms) player resurrecting his career away from Liverpool?
 
Circumstances and pressure have clearly conspired against him here, but this is not Adam Bogdan we're talking about. I'll happily see him consigned to the bench or hopefully leave the club because, psychologically, there's no coming back from that. But you can see why we signed him.
 
It's now readily apparent that the previously derided Michael Edwards and his team have a template for signing players that dovetails perfectly with the ability of the man picking the team to make them develop further. Pretty much everyone who comes in has a combination of character, technique, intelligence and physicality that is fast becoming the hallmark of a modern Liverpool player.
 
The side we're shaping up to have next season, for example, looks like the fastest/most mobile eleven to ever play the game. How better to ensure the back door is locked against the fast breaks of the better sides than recovery pace all over the pitch? And what better way to break the lines of the Premier League legions of low blockers than midfielders playing in a super compact side operating very high up the pitch who can burst beyond defences before they've had time to blink?
 
We clearly have players who need to go, players whose fitness is an issue and players whose development is stagnating somewhat, but actually not that many in any of those categories which can be said for very few other clubs anywhere right now.
 
 
3 CL football
 
Now the best and most in demand players around are queuing up to join us, the importance of those two consecutive CL qualifications becomes ever more glaring. For all that this is "our competition", we've barely played in it since the mid-80s.
 
That fact is disguised by three finals in 13 years, but if you really want to kick on as a club, you have to be there every season or else players will either invent daft excuses like "My wife wants to live in London" (before eventually bailing out to Manchester) or they'll jump ship to Spain or City. Furthermore, when you keep racking up fours and fives in the goals scored column in this competition, no-one can possibly ignore you as a coming force.
 
With the greatest of respect to Rafa and indeed to the greatest match of all time, we weren't garnering anything like this level of Europe-wide positivity back in the summer of 2005. Players were not badgering their agents with "Liverpool or no-one" lines back then.
 
It's quite simple: the Champions' League is the pinnacle of the world game - international football included - and if you make a splash there as we have this season, assuming you can pay, the players will want in.
 
4 Club Strategy
Which leads me to the bit that it's deeply unfashionable to express: these owners are doing a really good job now and in fact broadly have been ever since they arrived, give or take some "new sport, new culture, new organisation" teething problems. Let me first say that I don't hold any great affection for them; it's depressing that we're owned by investors. However, neither do I feel any antipathy towards them either.
 
Just because they're not deserving of any affection doesn't mean they have to be derided - especially when what they're doing is working. Yet I see Tweet after Tweet and post after post that slates them for not loosening the purse strings. Even leaving aside the fact that Klopp has repeatedly said the owners have not stopped him doing anything he wanted to do in a financial sense, it strikes me that these fans see investment in players through oligarch-tinted specs.
 
We are not in a position to throw nine figure sums at the playing squad every year, yet that seems to be the implicit expectation. I'd hate to be owned by an oil state or a man who exploited social breakdown for his own ends and then played with the proceeds, so in the absence of a mythical Scouse benevolent multi-billionaire, these will do for me.
 
In eight years they have taken us from imminent bankruptcy to the CL final, committing to and enlarging Anfield along the way, while maximising the untapped potential of the Liverpool name, putting in place a modern sporting structure and strategy that works, recruiting a world class manager and even looking at long-term planning for success such as unifying the training facilities (I doubt even the most cynical Red can interpret that one negatively).
 
Certainly it has not been a smooth journey thus far with mistakes made both on and off the pitch (Comolli and American ticket pricing strategies are just two examples); neither is the journey anywhere near completion: the absence of trophies will become glaring very soon if we don't turn potential into ultimate victory.
 
However, overall, what they are doing is working and I don't see how anyone can deny it. It could be argued that everything hinges on Klopp, but then again, isn't that the case in every successful side? All the strategic and financial excellence counts for nought if the man picking the team can't cut it.
 
There's only so much punching above his weight any manager can achieve though (witness Rafa under Hicks and Gillet) and the fact that our trajectory under Klopp looks resolutely upward speaks volumes about everything that underpins what he's doing. Rafa achieved success in spite of the context in which he worked, while Klopp is able to build on the work of others in the Liverpool he manages.
 
In conclusion, there are the most solid grounds for optimism we've seen at Liverpool since number 18 and yet some fans remain clouded in thoughts of failure and complaints of poor ownership. It's time for us all to question what we actually want from Liverpool and to then frame that in the context of the modern game.
 
We will never stop wishing for the league title until it's finally won and even then you can never have too many trophies, as the disappointment about missing out on No. 6 showed recently. However, we need to regard those aspirations with a realistic view of what we're asking: Liverpool, despite its history, global renown and financial might, cannot simply outspend the likes of City and The Mancs; nor can it currently obviate the draw for some of the two Spanish giants.
 
Yet to hear some fans talk - even now in these days of £350,000 per week salaries - of net spend, or others call for squad clear-outs, even as we come within a whisker of winning the European Cup, it strikes me that there is little grasp of the scale of the task involved or appreciation for the progress made thus far.
 
In my view we are climbing Everest. It is the toughest challenge there is and it takes huge preparation, investment and skill to accomplish. However, some fans seem to think we can just leg it up the side and hope for the best. We are in the midst of a summer when we're having semi-realistic debates about which world class goal keeper we should spend £80m on and yet people are still moaning, criticising and doubting the path we're on.
 
Wake up everyone, it really doesn't get a whole lot better than this for 99% of football fans. Obviously, we all know we're in the 1%, but even allowing for that - look again. Do you really want to be that Red who can't enjoy success when it comes because he's backed himself so firmly into the "it's all shit" corner that there's nowhere left to turn?
 
We're not that far away and we're having a great ride, regardless. Get on board. You never know, we might win something!
Come on you Reds!!!
Paul Natton
@OxtonSoulBoy