Liverpool fans can rest a little bit easier with reports emanating that there is is little opposition to the Reds been crowned champions for the 2019/20 season.

The coronavirus crisis sweeping the world has put all major Football leagues on hold.

The Telegraph (via Fox Sports) reports that although the date of April 4th was identified as the resumption date for the Premier League, sources say that is remarkably optimistic.

"You tell me whether you think there's the remotest possibility that anything in the science is going to tell us that it's going to be safer to play on April 3 than now?"

There is a growing belief that it will be almost impossible to re-start the competition in the months ahead, so you may ask what does that do to the final placings?

With Liverpool a massive 25 points clear, common sense would think that they are more than deserving to raise the Premier League trophy, even in less than desirable circumstances.

Although there has been a campaign that the league be voided and started from scratch, that leaves way too many questions unanswered and the Telegrqph reports "there is no desire from rival clubs to deny Liverpool the trophy."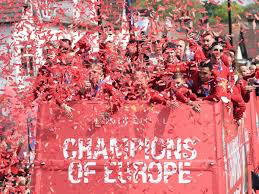 The other main bit of business to be sorted out is promotion and relegation.

This report continues to say that because of these exceptional circumstances, the league will be expanded to 22 teams with no relegation and the current top two teams in the Championship Leeds and West Brom being promoted.

The League Cup will be suspended for a season to allow more space in the fixture list while five teams instead of three will be relegated in 2020/21.

In terms of European qualification the reports suggests:

"Champions League qualification would allow the teams who qualified for this season's tournament to keep their places next season and then enter any additional sides currently in qualification positions into an expanded qualifying phase.

"That would mean third-placed Leicester going into a qualifying round for the Champions League, with Liverpool, Manchester City – subject to the Court of Arbitration for Sport hearing – Chelsea and Tottenham holding on to their places in the tournament.

"But Manchester United, Wolves and Sheffield United, who are all above seventh-placed Spurs, would no doubt object to this."

As you can see there is very few winners in this extraordinary situation but one individual with a voice of reason is our very own Jürgen Klopp.

In a statement to the fans he said:

"We don't want to play in front of an empty stadium and we don't want games or competitions suspended, but if doing so helps one individual stay healthy - just one - we do it no questions asked.

"If it's a choice between football and the good of the wider society, it's no contest. Really, it isn't.

"The message from the team to our supporters is only about your well-being. Put your health first. Don't take any risk. Think about the vulnerable in our society and act where possible with compassion for them.

"Please look after yourselves and look out for each other."

Simply put, Jürgen is a man we as Reds fans, and the game in general can be truly be proud of.