Dejan Lovren has discussed the mountain he had to climb to reclaim his spot in the Liverpool starting line-up.

Lovren had a 2018-19 season which was blighted by a number of niggling injuries that saw fall the Croatian fall well back in the pecking order to partner Virgil Van Dijk.

In football just like in life, you are bound to your ups and downs and it is how you respond from adversity which will dictate the direction that your career heads.

If you put in the hard work, more often than not you are bound to reap the rewards.

An injury to the incumbent in Joel Matip and Joe Gomez being in indifferent form allowed Lovren to return to the starting CB spot alongside the imperious Dutchman.

Lovren described his comeback plan to Sky Sports.

"I started from zero again to prove that I deserve to be in the first XI but that's football.

"When you've been out for months in the last season and didn't have so many minutes on the pitch, it's about restarting.

" In pre-season, I did hard work behind the scenes and again, maybe it didn't start as well as I thought it would, but I've been speaking with the manager, been patient and sometimes it's easy to say that but not to do.

" I did it in the end and everything came back... It's good to feel that you're important here again and this is what matters for every player."

For all intents and purposes, it appeared the veteran was heading to the exit door in the summer with a number of Italian clubs interested in his services.

It would have been more than understandable if the veteran wanted a fresh start especially as his Liverpool career has been anything but straight forward.

However his love for the club is undisputable.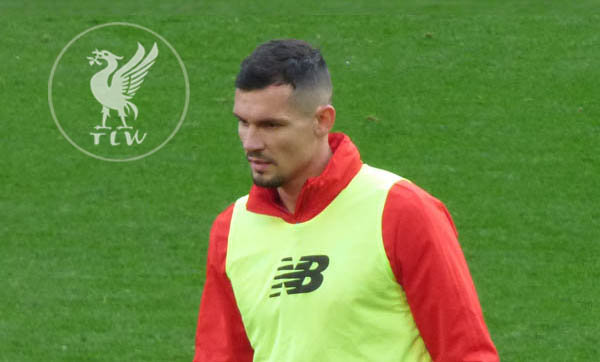 " It's a big place to leave after everything I went through here. 

"There have been more positive days than the bad, especially after the Champions League final and the win was a big relief for me because I wanted to win something with this club, having been here for so many years.

" I would ask myself if we didn't win, should I stay or not and there was some interest with some other clubs but I had a good conversation with the manager. 

"After that, the decision was easy so I had stayed and I think we are on the right path to do something big this season again.

Lovren was full of praise for the way that Gomez responded to the adverse crowd reaction he suffered from a group of England fans in their European qualifier againstMontenegro 

"I think he reacted well, to be honest.

"I've been speaking with him two or three days ago and asked about it and he was OK, positive and this is what is important for the club and his team-mates. 

"We are behind him and that's what he needs at the moment.

"He's an unbelievable man and player but it's aggravated everything about that and he didn't deserve it. 

"You're playing for the national team and he's there, giving his best so I don't think he deserved the boos."