Marko Grujic says that he is still not sure if he has a future at Liverpool.
The 24 year-old Serbian international was the first signing Jurgen Klopp made as Liverpool manager in January of 2016, but has made just 16 appearances in his Reds career to date.
In between times, the defensive midfielder has been loaned back to his original club, Red Star Belgrade, Cardiff City, spent two seasons at Hertha Berlin and is currently at Portuguese powerhouse Porto.
The footballing nomad is at the stage of his career where he would want to call a club his true home.
He says mixed messages from his parent club have not helped matters as reported in the Echo (via Serbian publication Kurir).
"I went through preparations with the club, after two years in the Bundesliga, I returned more mature to England.
"That's what they wanted from me at Liverpool.
"But when Thiago Alcantara came from Bayern (Munich), I estimated that there would not be much space for me. I didn't want to gamble.
"I see now that there are a lot of injured players at Anfield. It is certain that I would get a chance, but I could not have foreseen that."
Grujic says the confusion in his mind lies in the fact that all conversations with the manager have been positive, however that does not translate into playing opportunities.
"I believe that they believe in me. In every conversation, whether it's Klopp or one of the directors, they always remind me that I am a player of great potential.
"But when I get into the system I don't get a chance. It confuses me a little."
Grujic believes the club are waiting for the right deal to cash in on him, but in this time of financial uncertainty for football clubs, another loan was more practical.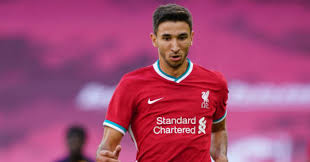 "They certainly want to make money on me. The English are quite demanding during the negotiations. 
"They do not lack money and can close the amount they want. So it is with me.
"It was unrealistic that they asked for 20 million euros for me, so the loan was the most realistic."
For now, he is looking forward to displaying his talents in Europe's premier club competition as Porto take on Juventus in the Round of 16 tie.
"There is no easy opponent.
"Everyone at the club was afraid of Liverpool and Bayern, and Juventus fell to us.
"Cristiano Ronaldo is returning to Portugal, we'll see."