Philippe Coutinho has spoken publicly about his joy in seeing the progress of his former club.

The Brazilian star is currently on loan at Bayern Munich looking to kickstart his career after a difficult spell at Barcelona who he joined for £142 million in January 2018.

In truth he struggled with the expectation that comes along with such a hefty price tag, and was frequently a target of fans for his below par performances.

The 27 year-old who spent five impressive years at the Reds has been linked a number of times for a return to English Football.

While that has not come to fruition, it doesn't mean that he isn't keeping a close eye on his old teammates and is very happy to see their progression as they look to claim a long awaited Premier League triumph.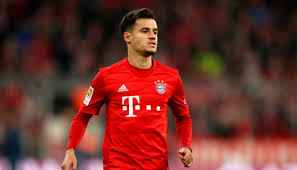 The Mirror (via Sports Illustrated) reported Coutinho as saying:

"Liverpool is flying, and it doesn't surprise me.

"We've seen it already last year when they won the Champions League, but I'm also not surprised because of their fantastic squad and manager.

"I am so happy for them, because I have so many friends there, former team-mates, so I'm just so happy for them, but that's all."

Coutinho has scored seven goals and contributed eight assists for the German giants in all competitions this season.

And while not at his scintillating best which made him adored at the Reds during his 201 appearances, it seems that he has regained some of his confidence and a smile has returned to his face

Coutinho has reportedly told his parent club that he does not want to return and is more than happy staying at Bayern.

"I don't look back. I took another path, and now I am on another journey, much like everyone else.
'I'm focused entirely – just like them – on reaching my dreams. I'm happy with what I did in the past, and now I can only look forward."