One up front
If you're struggling to score goals would it not make sense to get as many goalscorers into your team as possible? You don't have a 30 goal a season man anymore but you have two or three who are capable of getting 15 given enough playing time in a favourable system. None can play as a lone forward, but by playing two up front you'd be playing to the strengths of the players you have, while also potentially doubling your chances of a goal.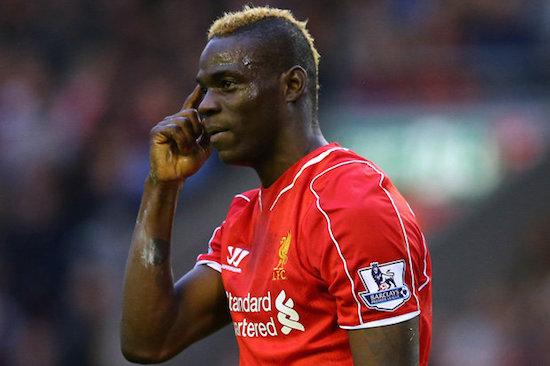 Yet how many times did we see Balotelli up on his own in a 4-2-3-1 early in the season and then again near the end? When Lambert played it was the same system, while Borini spent almost the entire season in the doghouse after refusing a move to Sunderland. It was obvious after a few games that Mario couldn't play as a lone striker and as for Lambert, it was evident as early as pre-season that he didn't look comfortable in the role. So why did Rodgers persist with it?
Belatedly he switched to Sterling up top and while the results improved, that was in large part down to the extra centre back allowing us to finally stop leaking goals. We still didn't score many, although the balance of the side did look better with a mobile forward who could press from the front and wanted to run in behind. When you consider how many formation changes Rodgers made throughout the season, it's puzzling that we didn't see two up front more often than we did.
There's nothing wrong with playing 4-2-3-1 when you have the right forward to lead the line on his own, but if you don't have that player then find another solution. If we could replay the season and go with two up front in every game - be it any combination of Balotelli, Sterling, Lambert and Borini - it's a fairly safe bet we'd score more goals (albeit still nowhere near enough) and who knows, we might have even made the top four.
Risible set-pieces
We knew we'd score less in open play than last year. Losing Suarez guaranteed that and when Sturridge went down too it was always going to be very difficult. Yet there's no reason why we should have suddenly reverted back to being completely useless from corners and free-kicks.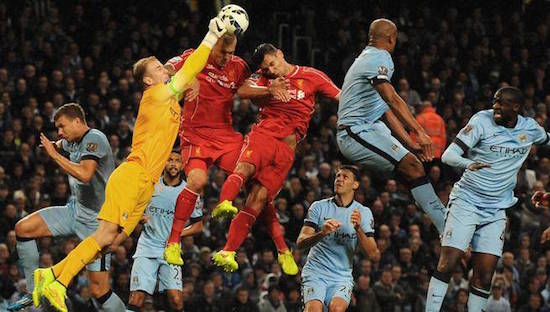 This year when we got a corner we'd have been better off just leaving everyone back and knocking it straight out for a throw in, as we were just as likely to concede one on the break as we were to score from a ball into the centre.
No Urgency
This was a season best forgotten. If it were possible to have a memory wipe done and have the whole thing erased I'd be first in line for that. Sadly that's not possible and the occasional 'Nam style flashback is going to be inevitable.
It might be seeing a 'trying too hard to impress' Dejan Lovren repeatedly left on his backside after recklessly diving into challenges. It could be Balotelli attempting desperation 40 yard shots because he had no clue how to do anything else. Maybe it will be the memory of Lazar Markovic spending one month looking like Karol Poborsky of the Euro 96 Czech Republic side and the rest of the season looking like Karol Poborsky of Manchester United.
For me though, chances are that any time I'm unfortunate enough to be haunted by a memory from this sorry season, the enduring image will be of our defenders and midfielders passing it around amongst each other in the closing stages of games we've been losing or drawing. It wasn the most infuriating aspect of a thoroughly infuriating season.
No Pressing
It's supposed to be a staple of the Rodgers style. Press high up the pitch, win the ball and hit them quickly. Last year we destroyed teams by playing at a tempo they simply couldn't cope with, especially in the opening 20 minutes of home games. Compare the exhilarating wins over Arsenal, Everton and Man City a year ago with the turgid tripe served up for most of this season. Of course a certain Uruguayan number 7 played a big part in it, but nevertheless it was a real eye opener how losing one player caused the whole thing to completely fall apart.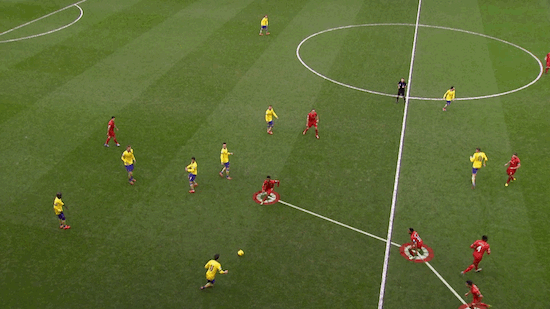 It was fair to expect a drop off in goal output and in the brilliant, unstoppable attacking play from last year. I sure as hell expected a drop off in craziness and controversy too  (despite the signing of Balotelli). All of that was understandable, predictable and in fairness, completely unavoidable as let's face it there was no-one we could have signed on the same level as Suarez.
Surely it was not too much to ask for the club to bring in someone who could at least replace some of the qualities Suarez brought to the table though? How do you go from Alexis Sanchez to Loic Remy to Balotelli? Not only did we lose our irresistable attacking threat, but we were no longer able to press high up the pitch and we became incredibly easy to play against. We saw pressing on an occasional basis throughout the season (Arsenal, Swansea and Man City at home spring to mind), but never consistently. "Death by football" took on a whole new meaning this year.
Brendanisms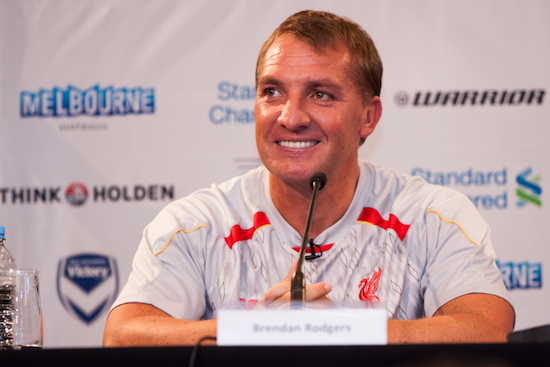 "I thought we were outstanding"… "He's a wonderful technician"… "If you spend £100m you expect to be challenging for the league (unless it's us, in which case "5th is par")"… "He's turning into a beautiful young man" No I didn't make that one up, he actually said it. That on it's own probably justifies Sterling wanting out to be fair. Perhaps referring to Noel Gallagher as "a wonderful artist" was the most Brendan-like thing he uttered this season though. He did not just become a parody of himself, he was more like a parody of a parody of himself this year.
I'm being a bit snide here I admit, as when things are going well and we're winning games I don't care what Brendan says. In fact I'll often get a kick out of it. It's like anything though, you can get away with anything when results are good. When things aren't going well he grates like fingernails on a blackboard.
Dave Usher
@theliverpoolway