Adam Lallana 
If there's one player in the Premier League I look at and think "now that's a Brendan Rodgers player" it's the Southampton skipper. He's the most 'un-English' English player I've seen in a long time.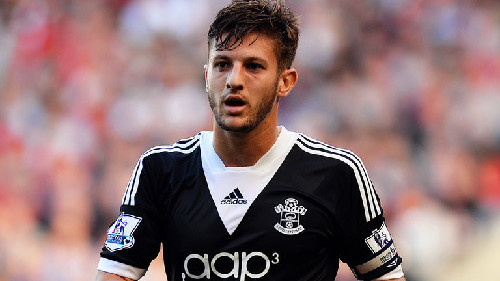 The balance, grace of movement and general silkiness to his play make him more like Coutinho than Henderson, and his versatility would add to both Rodgers' midfield and attacking options next season. I'd love to see Adam Lallana in a Liverpool shirt - even if he is an Evertonian - as I honestly believe Rodgers could turn him into an absolute superstar.
---
Luke Shaw
Unrealistic perhaps, but if you don't buy a ticket you can't win the lottery.  Good left backs don't grow on trees and 18 year old ones who are good enough to hold down a place in any side in the Premier League are even more of a rare breed.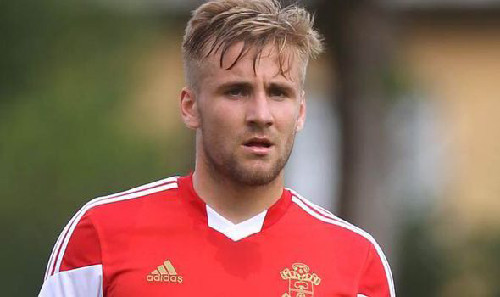 Shaw wouldn't come cheap, if he'd come at all, but given that left back is an area that definitely needs addressing this summer Liverpool owe it to themselves to at least try for Shaw. If the price were £25m and Shaw were to make the left back spot his own for the next decade or more, that would be money well spent.
Unfortunately Chelsea are looking for a replacement for Ashley Cole and Shaw is a Chelsea fan, so they would appear to be in pole position, especially as Chelsea can offer more money and the London lifestyle.
Liverpool, however, can offer him a platform to showcase his talents in the country's most entertaining, attacking side and he'd be teaming up with several other young Englishmen who could form the heart of the national side for many years to come, so for purely footballing reasons Anfield would be a perfect fit.
---
Fabian Delph 
Villa have struggled once again this year but despite that, Delph has quietly been enjoying an impressive season. It's taken him a few years to finally start to show the undoubted potential he had as a teenager at Leeds and he is still far from being the finished product, but he looks a player now. 
He's technically good, quick, athletic and most of all he has boundless energy. Rodgers improves players - both technically and tactically - and Delph has the kind of raw natural attributes that could make him a great fit for the Reds. 
He was brilliant when Villa played at Anfield and he was the best player on the pitch when they beat Chelsea last weekend (scoring a superb winning goal in the process).  Whats more, he seems ideally suited to the way we've been playing in recent months.  There are still question marks about him and it's far from certain he's got what it takes to make the step up to a top club, but when you look at how Rodgers has helped the likes of Henderson, Sterling and Flanagan develop their game then who's to say he couldn't do that with Delph?
In the current squad we only really have Henderson and Allen who can play the energetic, box to box pressing role, they won't be able to play every week next season so adding Delph to the rotation would give us further options. And if and when we play the midfield diamond we've seen of late, Delph would be a great fit for that left sided tucked in role that Allen has been deployed in.
---
Fabio Borini
He's our player already, obviously, but his future appears to still be somewhat uncertain. The current squad is a striker short as Aspas has shown nothing to suggest he should be here beyond this season.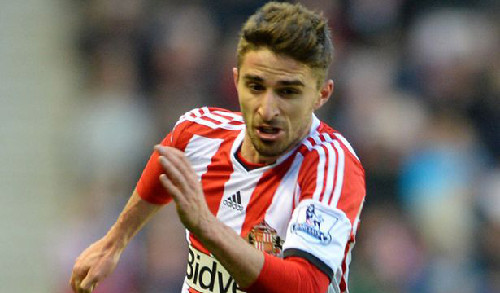 The extra games we'll face next year due to European commitments mean Suarez and Sturridge can't play every game even if they avoid injury, so another forward is needed, preferably one who can also play wide if necessary. That's why Borini was bought in the first place, but he struggled initially and found himself loaned to Sunderland.
He's been a revelation on Wearside and is a hero to the Sunderland fans having scored numerous goals in important games. He's looking like a good player now, his confidence is up and he'd be an asset to us. Besides, if we don't bring Borini back we'd only have to go and buy someone, so why not just stick with the Italian?
---
Ashley Cole
Out of left field this, and it may not prove to be a popular suggestion, but if Shaw proves to be unattainable then free agent Cole could be a good option for a year or two. At 33 years of age clearly his best days are behind him and he's lost his place in the Chelsea side to an above average right back. For a player who not so long ago was widely regarded as the world's best left back, that's quite a fall from grace. Does that mean he's finished though?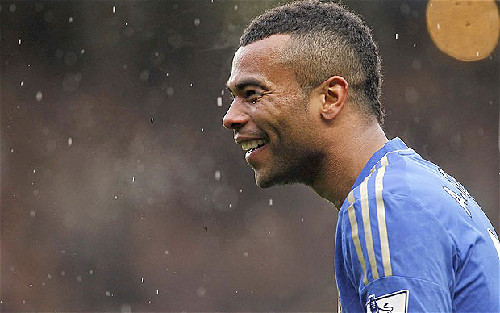 He still looked like he had plenty in the tank against Denmark recently and it was interesting to hear Roy Hodgson claim that Cole was one of the fittest players in the squad and graded out very favourably in the various running tests done amongst the squad. He'd add experience to a young squad, he's won Premier League titles and a Champions League, and having been written off by Mourinho he may have a point to prove. He's the same age as Steven Gerrard, and the Reds skipper clearly still has some good years left in him so perhaps Cole does too?
I'm not saying I want to see Ashley Cole at Anfield next season, I still wake up in a cold sweat in the middle of the night thinking about the last Cole we signed on a Bosman from Chelsea; those kind of ghoulish memories don't fade in a hurry, but it is certainly worth looking into.
I don't like Ashley Cole, never have done. In a lot of ways he epitomises everything that is wrong about modern footballers. If I were making the decisions, I'd give him a wide berth but nevertheless a decent case can be made as to why we should look at him. The questions that need asking are 1) does he have enough left to be able to help us and 2) would he accept a reasonable salary in order to stay at the top level instead of chasing one last big pay day.
If the answer to both of those is yes, then he'd be a shrewd signing.
Dave Usher