Harry Wilson admits he will soon have to make a tough decision regarding the next step in his football career.

The Welsh international's star has been on the rise over the last two seasons as he was a pivotal part of Frank Lampard's Derby side which fell agonisingly short of a Premier League return.

While there was was talk that Jürgen Klopp may have seen fit to use him as part of the first team squad, the decision was made in the off-season for the midfielder to get some Premier League experience and that club was Bournemouth.

While it has been a tough campaign for the south coast outfit, the 22 year-old has thrived in the step-up in class scoring seven goals in the league including a double against Tottenham and hitting the back of the net against local rivals Brighton and Southampton.

The midfielder has really enjoyed the challenges which come with playing in one of the best leagues in World Football.

However he knows how important the next step is.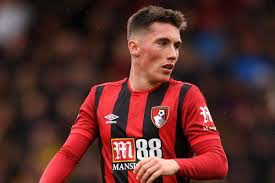 The Mirror reported Wilson as saying: 

"I feel I've got that decision to make in the summer.

"This season has been really positive as well. 

"I'm finally in the Premier League which I've worked towards.

"In the summer I'll be concentrating on Wales, but once that's done with I feel I may have a decision to make.

Making the big step from under-age to senior football is always a daunting prospect for a youngster and Wilson was no different. 

"I've always had belief in myself. 

"My first loan spell I was 18.
'I went to Crewe, and I felt I'd scored all these goals for Liverpool's youth teams and I'd go to League One and it would be the same.

"I quickly found out that it wasn't. It took me to come back, captain the U23 side for a year and a half to really get my confidence back."
 
"I was training with the first team day in, day out, but never getting in the squad. 

But he described the moment when things changed for him.

"I went on loan to Hull and I felt my career really started.

"It was a bit later than I'd expected, but I'm 22 and I've got over 100 appearances under my belt in men's football and I'm in the Premier League where I've always wanted to be."