Ryan Babel could easily be described as one of the great untapped Liverpool talents of the modern era.

The Dutchman arrived at Anfield in the summer of 2007 for a fee of £11.5 million.

There was a lot of big wraps attached on the youngster ,especially as he was likened to Thierry Henry by Dutch legend Marco Van Basten.
Babel was a graduate of the famed Ajax academy, and had already won a handful of international caps at the age of 20 including at the 2006 World Cup.
He was a winger blessed with power and pace, and seemingly had that direct style that would suit the English Premier League like a glove.

Despite that theory, it felt like Babel was better suited for the European stage, scoring some terrific goals against Arsenal and Chelsea in the Champions League during his first season and at Lyon in the 2009/10 season. 

He also scored the winner against Man United in the 2008/9 season which broke a four year winless drought in the league against our arch rivals.

Sadly for the talented Dutchman and for Liverpool fans, we only got to see Babel at his best on a infrequent basis.

The winger was put in the category of a impact player, something that players hate to be defined as being.

With Rafa Benitez being a firm believer in defensive contributions all over the pitch, it was viewed that Babel was the sort of player that couldn't be relied upon in certain situations.

As we often see when a player does not reach his full potential, there are some reasons or some may call them "excuses" why things didn't go strictly to plan.

Now back in the Premier League after a eight year absence where he will be on loan at relegation threatened Fulham until the end of the season, the now 32 year-old is looking to make a good impression second time around.

The Mail reported Babel as saying:

"I wanted to develop well and, as they (Liverpool) promised me before I joined, just be given the guidance I needed to become a better player,' said Babel.

"That didn't happen and, for a lot of different reasons, I didn't fulfil my potential.
'"I was young. Maybe I should have stayed a couple more years in Holland. 

"I had been living with my parents so it was the first time living abroad and by myself. Different country, different culture.

"I came from Ajax where you play 4-3-3 mostly and as a winger they didn't want you to defend too far back. In the English game when you play 4-4-2 you have to change your mentality because you're not a winger, you're a left midfielder so you have to help your full-back.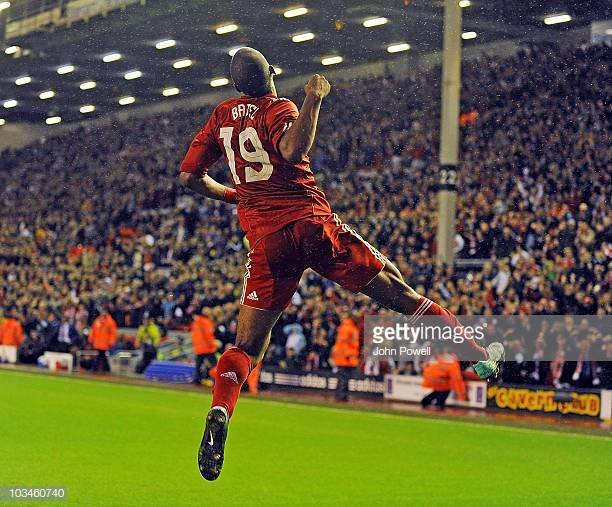 There was always a theory that Babel was not truly dedicated to football with Rap music being a major passion.

Obviously that didn't go down well with a manager like Benitez.

However Babel disputes that theory out of hand.

"There was nothing wrong with my attitude.
 'There were a lot of things that bothered me, that were written about me, like my mentality was not supposed to be good. 
 
"I have never been a difficult person. I was always easy. I came on time, I was always a professional.
 
" I was young and I did a lot of things besides football. Then they took that part way out of proportion, that I was being more busy with music than with football. Of course not."

Having become a footballing nomad of sorts, having spent time from Germany to Turkey and plenty of places in between, Babel has learnt a great deal about life and football since his last stint in this country.

'Again that was part of the experience and understanding how football works here in England. 

"At the age of 22-23, I left all that behind. I am 10 years older. Much more life experience, much more football experience, much more mature.'

"I feel I've done so much in my career but a little part of me feels I still have unfinished business here in the Premier League."

It is always interesting seeing ex-players talk about their experiences at the club.

How the individual conducted themselves during their spell with the club will dictate how they are viewed by the fanbase.

In the main, Babel seemed like a good lad with a lot of natural talent, who was a tad immature at the time.
Perhaps under another manager at another time, we would have seen him thrive.

Good to see him back in the Premier League.