Jurgen Klopp is one of the most pre-eminent managers in World Football today. He is someone who is passionate, personable, and an advocate of the beautiful game played in the right way.
Klopp demands respect from his squad, but he gives it back in spades, making him a manager that players truly want to play for.
But if there is one lingering criticism about his management career, it is the amount of silverware he has managed to win in his career.
Klopp won back to back Bundesliga titles (2010/1 & 2011/12), and German Super Cups (2013/14 & 2014/15) along with one DFB Pokal (German Cup) in 2011/12.
But in more recent times Klopp has emerged empty handed in the big finals, losing the League Cup and Europa League in 2015/6 and the Champions League on two occasions, most recently in May against Real Madrid.
In the lead-up to the big clash against Man United tomorrow the same issue got raised again.
Never one to miss an opportunity to provoke a rival, Jose Mourinho mentioned it during his pre-match press conference.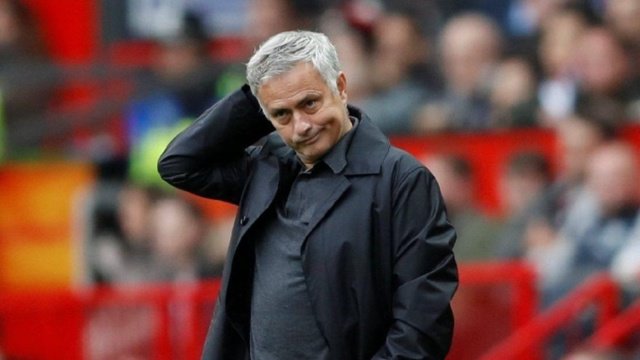 The Liverpool Echo reported Mourinho as saying:
"I think they (Liverpool) did very well (in the off season) because every player they bought are quality players and I'm happy for them.
"But maybe this season, finally you demand that they win.
"You, I think, have to be fair and now you have to demand and say the team with investments you are making last season, that you made in January, that you make now, that will probably be the record of the Premier League this season, a team that was a finalist in the Champions League, you have to say you are a big candidate and you have to win.
"I think trophies matter."
Klopp has heard this narrative plenty of times in his managerial career and had a ready-made response at his disposal.
"Do I have to? Do I have to win it (the league)?
"People might remember that, but what I have to do is make the best of the things the club is offering me – that is what I believe in.
"If people say the Champions League campaign last season was not a success because we didn't win the final then I cannot change that.
"Was it the successful finish? No, but the ride was brilliant.
"I enjoyed it a lot. Going to the final was fantastic but in life – in all departments of life including your job – if only the best counts and effort doesn't count then life is s***.
"You can do whatever you want but if I'm not as smart as Einstein or whatever, I can't try a little bit? I will never be him.
"I love the challenge, make the best of it. That is how I understand life, I learned it a little bit in football. In the end other people have to judge that."
You only have to see Klopp on the sidelines to see he has the mentality of a winner.
However he raises a valid point.
It is not only what you do at a club in your time there, it is what you leave behind that should count as your legacy.
Mourinho and Klopp have a completely different football ideology and that is the beauty about the game we all love.
Personal preference will determine which one you prefer the best, but the great majority of Liverpool fans will vote in favour of the German.