Pep Guardiola has claimed that winning the Champions League is similar to a spin of a roulette wheel at a casino and he much prefers the success of a title winning campaign.

In a clear attempt to downplay the achievement of his closest rivals Liverpool ahead of their first meeting in the community shield this afternoon, Guardiola left no one in doubt to where his priority lies.

The Mirror reports Guardiola as saying:

" The Premier League is always the most important thing, the stand-out competition, because it is every weekend.

"I think we will be closer to achieving in Europe when we have more Premier League titles. That is the right process at Manchester City.
 
The furthest that City have gone in Europe's elite competition in a semi final in 2015/6 when they lost to Real Madrid 1-0 over  two legs. City are always one of the favourites with online betting sites but despite their domestic dominance they have under-achieved in Europe. 

The manager who won the competition twice in his time with his time with Barcelona admits that his team has to do better in the competition but it is not his number one priority.

"Of course we have to win in Europe because it's an important tournament and difficult to win.

"But I am not going to go to the casino and gamble everything I have in my pocket on just seven games.

"From my point of view, that's too risky. 

"To maintain the health and focus of the team, it always has to be the Premier League.

" Why am I going to wait until February for seven games and put everything on black?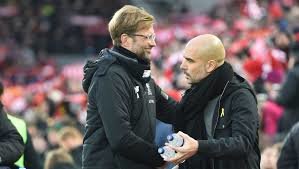 Guardiola who clearly wanted to get a few things of his chest before the season started, felt that his players have been under appreciated as not one City player made the cut for the FIFA Best Football awards.

In comparison the Reds had three nominations in Virgil Van Dijk, Mo Salah and Sadio Mane due to their outstanding triumph in Europe.

" Of course we would like to win the Champions League - so big respect to Liverpool.
"But is why is that a higher (achievement) than what we did in 11 months?

" I am pretty sure Liverpool would have liked to have won the Premier League, because it is 29 years since they last did.

"It's incredibly good what they did in the Champions League, but we were better in the league.

"What we did (domestic treble) has never been achieved before. 

"It was awesome – and I think my colleagues and football players worldwide know how difficult it is.

" It doesn't matter if the people who consider the UEFA awards or FIFA awards don't select one of our players.

"But I don't think one player had a better season that Bernardo Silva, for example, who also won the Nations League with Portugal.

"And the year we won the title with 100 points, there was huge respect for Mohamed Salah – but come on, guys!

"Kevin De Bruyne, that season, was above and beyond any normal situation.

"Of course, it is about opinions – and of course we accept it if our players don't deserve to win.

"Maybe we have to win five titles - or maybe Bernardo has to win six

"Or maybe we have to get 250 points next season – but we are going to try"

The fuse has been lit for another fascinating battle between the two current powerhouses in English (and quite possibly world football.)

Let's hope come this time next year, the Spaniard has plenty to whinge about courtesy of an empty trophy cabinet from this season.