It is the fixture that divides the city but it is fair to say the gap between Liverpool and Everton has not been this large for many a year. The Toffees come to Anfield in 17th place with a manager in crisis and a fanbase fearing relegation if things do not improve quickly.

For this Opposition View, TLW tried something a little unique. Instead of an individual answering the questions, we thought it would be worthwhile to gauge the opinion of a range of Blues supporters from the Everton FC fan forum. What you see is brutal honesty and quite a fascinating insight into what has gone wrong for our neighbours this season.


In your opinion, what are the main reasons behind Everton's inconsistent form over the past 18 months?

Rob Preece: Poor signings and management. An over reliance to stick with a system that doesn't work. Zonal marking. No striker of any great note and a lack of creativity from midfield.

David Holroyd: Look at the money Liverpool spent on Salah and Mane. We got Gylfi for almost same price. We should be looking for a better manager than Silva. Benitez would be a better choice, don't be afraid because of what he said in the past let him see for himself.  

Andy Kay: 30 years of mismanagement from the start of the Premier League era. Wasted money, the stadium, merchandise, kits, players and directors who don't care for the club.... We've become a laughing stock while Liverpool have embarrassed us in every way possible. We are Espanyol, Torino and 1860 Munich rolled into one. Once the pride of Merseyside is now a shambles.

Elaine Dutton: A pick and mix squad of players brought in by Koeman, Allardyce and Silva to play specific roles and as each new manager comes in with his own style we have players who don't fit in to that way of playing. There is no heart to the team with Jags, Baines, Coleman, Gueye and Lukaku no longer at the club or past their prime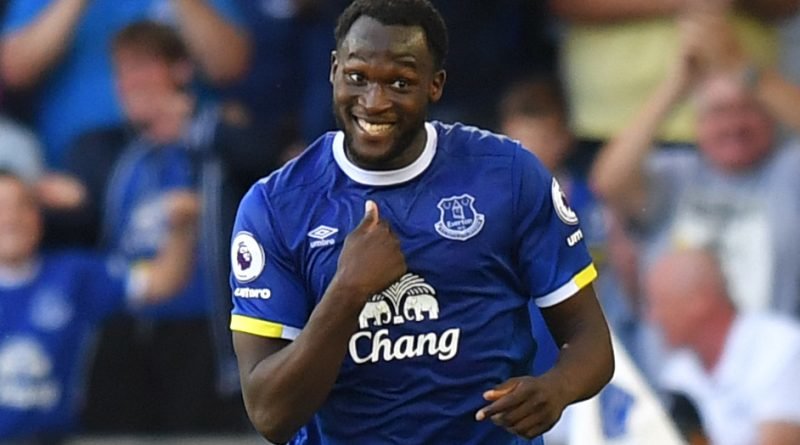 Why do you think Marco Silva has struggled so much to get the best of his squad?

Matthew Thompson: Not replacing Zouma and Gueye and also having injured midfielder (Jean Philippe) Gbamin out for 2/3 months, Gomes for likely the rest of season and not once being able to play his strongest 11. He also wanted a left footed right-winger. We all knew before the season started that we were short at the back and that has started to become too much of a gamble. We have a good crop of players but we lack that finishing touch.

Dan Lawrence: Square pegs and round holes. He's stubborn the way he wants to play and wedges players into formation when main players are unavailable. Also I don't think he knows his best 11 and the zonal marking doesn't work but he still insists on using it. He's a nice guy but as a result we are too nice on the pitch.
Everton have looked to be big players in the transfer market of late bringing in skilled players like Richarlison and Gylfi Sigurdsson. But do you believe you have lost some of that grit and graft that was part of your DNA under David Moyes?

Mark Hayes: The initial downfall was appointing Martinez. I know there will be a lot that disagree because they have fell for the Spanish stains' bullshit and seem to forget the state the team were in when he left, but here's a reminder... a team that were so unfit because of his training ideas, that they struggled to even see out a game. A team that couldn't defend because Brown shoes didn't think defence was that important and training to defend set-pieces wasn't even a consideration. Finishing 5th with what was Moyes' team (apart from a young hungry Lukaku) was a one off and we all saw the real Martinez team the following two seasons. Unfortunately the club did not learn by their mistake and carried on making them with Koeman and now Silva.

Mark Mellor: Unfortunately yes, for me passion is as important as talent? Look at Norwich and Sheffield U, on paper we should be better because we have a more expensive team but they both play as a team and are really up for it? We need more of what they have? Commitment!!
Which player(s) have impressed you this season and who needs to raise their performance?

Jon McCarthy: (Djibril) Sidibe has been a decent signing, Bernard has done well when fit, but as for the rest of the team.... shambles. Gylfi hasn't shown even a glimpse of the 'talent' he has.
 
Anthony Gray: Mina has surprised me as i didn't think he was any good but he's actually not that bad... Bernard, Gomes, Sidibe all done ok.... Completely in shock over Digne, where's he gone??  Siggi has always been defended by me, but now there's no argument for me to defend him. He's too slow and does not look interested. Pickford is just a little fat prick who thinks he's class when he is far from it.

Mark Killey: Not one of our players would get into a normal top 6 team and that just shows who has impressed. We have a squad who play average to poor football week in week out. Silva was never the man for the job, but with that team off mercenaries I can't see anyone getting us out off this shite where in now.
What would be your ultimate Footballing nightmare. Relegation or Liverpool winning the Premier League title?

Mark Quinn: Not being bottom 3 is the priority of course. It's sad when the obsession with the other lot blurs our own priorities.

Kenny Almond : Bottom 3 100%! Don't get all these fans who want us to lose games so it helps others who are challenging. I want us to win every game we play! As much as I hate the red shite we seem to be more bothered about them. At the end of the day whatever team manages ends on top after 38 games wins the league and probably deserve it. We need Silva out and kick on up the table at this point. I would take a mid table finish and only Everton matter to me.

Alan James Martyn: Let's be positive; it's not over until the final whistle. The Reds haven't won yet and we ain't down. We are true blues and have more home grown fans then them.
 
Who is someone that you believe can take the game to Liverpool and conversely who do you need to contain?

Kyle Marsh: Our wingers against their fullbacks. They're both good going forward but not great defensively.

Dan Malone: Five at the back. Start Kean.
 
Robert Cruikshank: Everything comes from Trent and Robertson. Nullify them, that gives us a chance.
 
Do you have a score prediction for this fixture?

Mike Warren: We either going to get battered or lose by 1 absolute stinker of a decision. Hope they surprise me with a win though.

Wes Hershberger: 2-2 draw, Moise Kean equalizer on 92'

Graham Weedall: My heart is saying 1-2. But my head is saying 3-0.