Ben Davies has spoken about his short-lived spell at Liverpool saying he has no regrets about making the move in the winter transfer window.
The central defender signed for the Reds from Preston for a minimal fee of £1.6 million in the midst of the defensive injury crisis that ripped the heart out of the title defence.
While it seemed like a signing from the blue, the scouting report on the 26 year-old was impressive for someone who had played his entire career in the lower leagues of English Football.
So there was a sense of intrigue in what he could produce along with fellow deadline day signing Ozan Kabak.
But while the Turkish international started his Liverpool career, Davies was nowhere to be seen. A leg muscle injury was firstly given as the reason but as the weeks progressed, the reasoning behind his signing seemed more confused with youngster Rhys Williams being used as a better option.
In the end it was Nat Phillips leading the defence with aplomb and Williams was by his side as the Reds clinched a improbable third place finish with Davies and Kabak watching from the sidelines.
The Davies transfer will likely go down as one of most bizarre of the modern era, but despite turning down the likes of Celtic for his Liverpool move, the man himself has no regrets as this week joined Sheffield United on a years loan.
The Sheffield Star reported Davies as saying: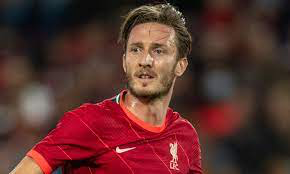 "I have no regrets about going to Liverpool.
"I asked the main people around me at the time, my dad, girlfriend and friends, and everyone said I had to go for it.
"It's a once-in-a-lifetime move and I'd take it again if the chance came up again, every time. Even though I didn't play a lot of football.
"At the time you don't know how it's going to go. I'm hoping I can get back in my stride quickly."
Davies was restricted to a handful of pre-season appearances for Liverpool and understandably is excited about getting back to registering playing time with the Blades.
 However he is still not willing to totally give up on his Liverpool dream.
"When I initially went in, I thought I would be in the mix to play.
"Obviously that's different this season with world class players back but initially I thought I had a chance of playing.
"It didn't quite go how I wanted but it's not like it was a six-month deal, it's three-and-a-half years, so there is still time – but this is the time to play games. 
"I feel I have more chance of playing here at Sheffield United. I was fifth or sixth choice at Liverpool but here I can see a route to regular football."
"It's good for my mental health to have a means to an end at the end of the week rather than just training and knowing that you won't get an opportunity to play."