It appears that after five seasons, Alberto Moreno's time at Liverpool is coming to a close.
A report from the Daily Star(via Estadio Deportivo) basically confirms the news that Moreno is set to depart come the conclusion of this campaign.

The Spaniard is currently free to talk to other foreign clubs and sign a pre-contract agreement.

While a return to former club Sevilla is believed to be Moreno's first choice, no deal is in place at this moment and clubs from Serie A and even the Premier League are believed have registered an interest.
 
The Spanish left-back has often been one of the most discussed players when he has taken to the pitch, and mostly not in a positive fashion either.

Viewed as a good bit of business when Brendan Rodgers signed him from Sevilla in the summer of 2014, it was quickly apparent that while Moreno was a attacking threat, he was susceptible to a defensive mistake or two.

When a manager like Jurgen Klopp loses patience in you, like he did when James Milner replaced Moreno for the majority of the 2016/7 season, there was a sense the writing was well and truly on the wall.

While he responded admirably in the early stages of last season, a untimely injury opened the door for Andy Robertson and the Scot has taken his opportunity superbly.

Moreno has been on the outside looking in ever since that fateful night against Spartak Moscow in late November 2017, only making 12 first team appearances in the 13 months since.

There has been constant speculation about Moreno's displeasure of his playing status which ramped up over the festive period when the 26 year-old spoke out about the situation in his homeland.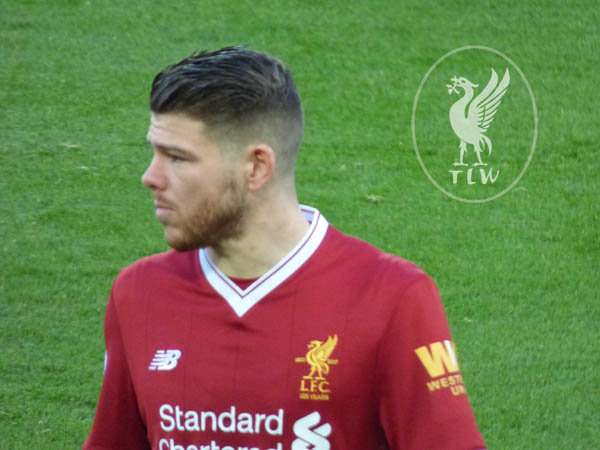 Moreno said at the time "Moving back to Spain is something I have thought about, I am tired of the cold here but I do not know about interests from other clubs.

"I am in my fifth year here, there is no agreement on a renewal and in January, I am free to listen to any offer."

An interesting claim is that Liverpool were planning to offer Moreno a new deal when the current deal expired at the end of the season, but the Spaniard seemingly wants his future sorted before then.

 Taking everything into account, a clean break will be best for all parties concerned.

The imminent departure of Moreno means that Liverpool will be looking for a fresh face to give competition to the Scottish captain.
Whether they venture onto the open market or look internally and promote someone like Adam Lewis, we will see.

While Moreno is looking to close this chapter of his career, one player who it seems does have a future at the club is Divock Origi.

The Belgian striker has constantly been linked to Wolves in the lead-up to the January transfer window, but it is believed in the aftermath of Dominic Solanke leaving the club to sign for Bournemouth, Jurgen Klopp does not want to lose another attacking player with so much still to play for in the second half of the season.

While unlikely to crack the starting lineup in its present form, the worth of having the 23 year-old remain in the squad was illustrated by his vital late winner against Everton last month.