Jurgen Klopp has sung the praises of right-back Neco Williams after the young Welsh star produced another strong performance on the big stage.

The Reds crashed out of the FA Cup after losing 2-0 to Chelsea at Stamford Bridge on Tuesday night.

Williams was part of an experienced back four which included the first choice centre back of Virgil Van Dijk and Joe Gomez pairing and Andy Robertson.

Despite being the youngest member of the defence, the 18 year-old more than held his own which the manager was quick to notice.

The Liverpool Echo reported Klopp as saying:

"Neco played a super game tonight.
"It showed we can have a second full-back coming which helps us massively for the future."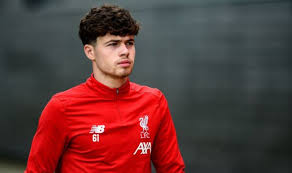 The break-out star of the cup run by Liverpool has undoubtedly been Curtis Jones and while the fellow academy graduate of Williams found it tough going against vastly more experienced opponents, Klopp believed he would have learnt a great deal.

"Curtis showed so many things tonight when people thought 'wow, what a player' then you lose the ball.

"That's a learning process. You can't learn it at home in your living room, you have to learn it on the pitch and react to it.

The loss was the third in four games, and the manager was asked the inevitable question whether he was concerned.

"I'm not worried about momentum. Momentum is not something you go and get and then just have it. 

"You can lose it but then you have to go and get it again.

"We have always the chance to get it back. So I'm not concerned about momentum.

"We never thought it would be an easy season, period, game tonight; nothing. It was always difficult.

"We did well tonight but we weren't good enough.
"The performance tonight was completely different from Watford.

"Against Watford it was bad, but tonight was not bad. 

"That performance tonight I'm not concerned about, that's football."
 
One thing that Klopp hasn't given much thought to is the ramifications of the coronavirus come the last few months of the season.

He said it is a topic an individual like him shouldn't be talking about in a public forum.

"What I don't like in life is for a very serious thing, a football manager's opinion is important.

"I really don't understand it. It's not important what famous people say. 

"People with no knowledge like me talking about it, people with knowledge should be the ones telling people what to do.

"Not football managers. I don't understand politics, the coronavirus. Why me? I wear a baseball cap.

"I'm concerned like everyone else. 

"I live on this planet and I want it to be safe and healthy, I wish everybody the best absolutely. 

"But my opinion on coronavirus is not important."