Italian clubs are looming as possible suitors for the services of Dejan Lovren as he weighs up the possibility of leaving Liverpool for regular first-team football.

The Mirror reports that Roma, Napoli and AC Milan are making contingency plans in case they lose some of their key defenders in the summer and the name of Lovren is at the top of the replacement list.

The Croatian joined Liverpool in the summer of 2014 and it is fair to say that he has had his share of ups and downs during that period.

For much of Jurgen Klopp's first three seasons in charge, Lovren had been a regular in the starting line-up when he has been available.
 
However this campaign has been one of great frustration for the 29 year-old.

After returning to Merseyside after being part of the Croatia side which made the World Cup final, Lovren has largely been a onlooker with his body repeatedly letting him down.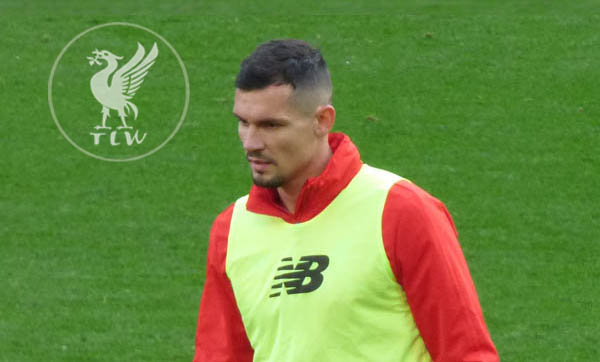 Initially it was a pelvic injury which saw the central defender miss the first few weeks of the season which led to Joe Gomez making a claim for partnering Virgil Van Dijk on a regular basis.

The young English international saw that opportunity and grabbed it with both hands and along with the Dutchman, they became the best partnership in the Premier League.

A opportunity arose for Lovren in December when Gomez and then Joel Matip went down with long-term injuries in quick succession. 

With Van Dijk at his imperious best, his confidence seemed to rub off on Lovren who previously seemed ill-at-ease during certain situations during games.

However just as things seemed to going well, the dreaded injury bug bit Lovren hard in the first week of 2019 with a recurring hamstring injury being the issue this time around.

Lovren has only made one league appearance in the calendar year to date (the 2-1 defeat to Man City.)

While he has now returned to full fitness, his absence coincided with the best run of form Matip has produced since joining the club a couple of years ago.

Now with the news that the return of Gomez is imminent, barring another freak set of circumstances Lovren's fate seems to be sealed for this season at least.

His contract doesn't run out until 2021 and he seems to be a terrific person to have around the squad, striking up a great friendship with Mo Salah in particular.

However you suspect the guarantee of regular starts may be too much of a lure to turn down.