Sunday evening sees a fascinating FA Cup quarterfinal in prospect between Liverpool and Nottingham Forest at the City ground. The late 70s and early 80s saw the two teams engage in some captivating contests both on the domestic and European stage. 
While the rivalry was intense at the time, such is the nature of Football that as quick as it developed, it disappeared almost just as quickly. In fact it has been over 20 years since the two teams have met in a competitive fixture.
In many ways, this is what the true essence of the FA Cup is all about for, pitting teams that don't often meet into battle and even better, having the fixture being played at the ground of the underdog.
Matt Wilkinson from @Forestfanbase gave an in-depth synopsis of the rise and fall of the East Midlands club and the genuine hope that there could be a rebirth under former Liverpool academy coach Steve Cooper.
As well as being a writer on the fortunes of the club, Matt is a artist and has a business called @gallery_rogues. Not only does has he designed pieces of art that feature around the City Ground, he has also he has also done plenty of Liverpool art including terrific prints of Jurgen and Bob Paisley amongst others, as well as paying tribute to the 2019/20 title win.  Well worth a look.
Forest have enjoyed a terrific F.A Cup run this season knocking out the last two winners on your way first quarter final appearance in this competition for over 20 years. Is it reasonable to assume that this fixture against Liverpool is one of the biggest in recent history for your club?
Yeah it is not just because we are playing one of the best teams in World Football, it is also a re-birth of the big rivalry from the late 70s and early 80s. It was a massive rivalry then and some of our biggest wins were against Liverpool.
So there is history there and we haven't played you for so long, and when you put all that in the mix along with your current status, the fans all wanted this tie. In fact it probably is our most mouth-watering tie since we have been out of the Premier League.
It has been a difficult last two decades or so for the club, fluctuating between the Championship and League One. Can you talk us through that time and how have fans that were around in the glory days of the late 70s dealt with this downfall?
Yeah well it has obviously we were the biggest club in the world 40 years ago, and then we became the biggest club who went furthest down when we ended up in League One for a season or two. It is the longest hangover in the history of Football, but the party was well worth the hangover that has followed.
It is hard to put your finger on one reason why we haven't come back, we have gone from one problem to another with different ownership and basically it has been a lack of patience and over anxiety in trying to get up as quickly as possible and I think we have shown that sort of plan does not work. I think really the thing we need now is patience.
Steve Cooper is a name familiar to those associated with Liverpool due to his work with the club academy. Since taking over from Chris Hughton he seems to have made quite an impression. How have the fans seen his reign so far?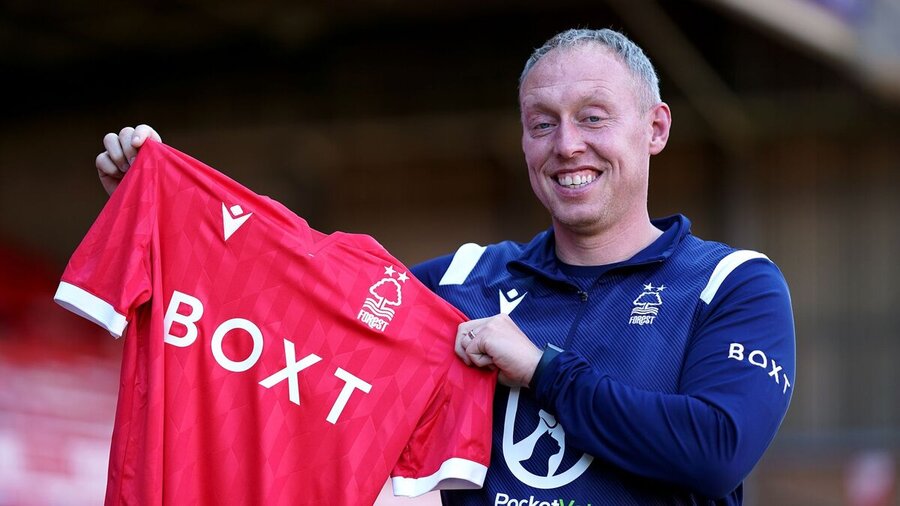 The fans couldn't be happier with what Steve has done. With Hughton, a fair proportion of the fan base were happy to give him more time, although it must have been the worst year of Football in the history of the club, even worse than what we produced in League One. It was so bad, so unambitious and players were considering retiring from the game than play Football under his management.
So Hughton was an absolute disaster and when Steve took over for a game things transformed immediately, he kept (former Blackburn and West Brom midfielder) Steven Reid as first-team coach, added to the squad and has done remarkably well. We are just about the form team in the league, since he has been in charge we are averaging around two points a game, which is the kind of average that you need to require for automatic promotion.
But it is not just the turnaround, he seems to be the most fantastic bloke, its almost like he has bought everyone associated with the club, a cup of coffee, a beer, a shirt or lent you his umbrella. So it's not just what he has done, it is the way that he has gone about things and people are ecstatic to have a manager like this after all these years.
It has only ever been Billy Davies who has managed after Cloughie that has given us much to cheer about. But Cooper, he just gets the club and the club absolutely love him so it is a marriage made in heaven really. We weren't that sure when we got him, but he has done everything you can possibly imagine and more.
I think we stand a chance of going up this season, and a even better chance next season and if we stick with him post that point, we will definitely be going up.
How impressed have you been with Watford loanee Philip Zinckernagel this season?
Well Zinck has flattered to deceive I think you could say, he has done some things of note but really and I think he would agree that it hasn't clicked. So the effort is ok but attainment is a little bit lacking. He is the kind of guy that we were hoping would step up towards the end of the season and put in the kind of single-handed match winning performances that he should be capable of because he is a talented player and so far things haven't quite clicked. He hasn't been bad, but not been the greatest either.
Lewis Grabban has made many stops throughout his career but never really settled at one club until joining Forest? Despite approaching his mid 30s do you think he has plenty left in the tank?
Well last season we were a bit concerned as we put everything on Lewis as he was our only true goalscoring outlet and obviously getting older in a footballing sense, he struggled having done well in the 19/20 campaign. So we entered this season with a lot of trepidation and to be honest he has had a very good year. Like every player he has improved under Cooper, I hope he gets another year's contract and I think he is worth it.
Time is eventually going to catch up with him, but he is always going to be a good poacher at this kind of level, but the encouraging thing is that we have made two signings in Sam Surridge (Stoke) and Keinan Davis (on loan from Aston Villa) who have come in and performed well above expectations.
Keinan (pictured below) is surprisingly skilful a bit like a mini Michail Antonio, Sharp and strong, just not really a finisher but he makes the team click I think. There is talk that his move from Villa will become permanent, all sides seem keen for that to happen. But his price is sure to keep rising if he performs to this level.
So with that said, when Grabban returns from an ankle injury, he is going to have trouble winning his place back. 
We previously touched on the magnitude of this fixture for your club, but it is also worth noting that a generation of Forest fans have never seen the team play Liverpool with the last competitive fixture coming in 1999. How excited are you to see the likes of Mo Salah, Virgil Van Dijk and Trent Alexander-Arnold play at the City Ground?
Yeah, absolutely I think the fans are just excited to see these world-class players at such a famous ground as the City Ground. And I'm sure the players are excited by the challenge as they haven't had the chance to come up against this calibre of player very often, so there is no doubt that we are going to enjoy the day and going to give it a good go and be up for it whatever happens.
 Without doubt there is a clear differential in the talent level and it's going to be really interesting to pit our players against the best in the world.
How has Cooper approached the fixtures with Arsenal and Leicester in a tactical sense and do you think he will go down the same route against the Reds? 
Every game in the cup seems to have followed a similar pattern where the first 20 minutes or so is tight, competitive, tense and then gradually we look to control the game and sort of impose ourselves on the game, basically there is a lot of intensity.
Even when we fell behind against Huddersfield, we kept pressing and competing. We have a strong defence and have some dangerous options on the wings. So it has worked and I expect that he will look to keep that plan. He is certainly not going to go gung-ho, he is going to hope to kill the game, creating a foundation with a strong defence, let the players get into it, not score on the break, but just look to keep it a contest because we got some dangerous options down the wings.
So I think that would be the game plan, to neutralize Liverpool, calm everything down and just hope to get that goal, and we also seem to have better second halves, so 0-0 at the break would be a success in the first instance.
What is your score prediction for this Cup tie?
That's a really difficult one, well you can't seriously predict that Forest are going to win, but I think we will get close to it. I have a feeling it will be something like 2-1 to Liverpool, and we could give you a little bit of a scare because I don't think this team knows when it is really beaten and I think they will make a really decent fist of it.
It could also go horribly wrong and we could lose 5-0, but I don't really see that, we will give you a decent game. It will be outstanding if we manage a victory but I have to keep some sense of reality.