For many Liverpool fans, a special place in their heart is reserved for Rafa Benitez. The Spaniard brought with him a tremendous managerial pedigree when he arrived on English soil from Valencia in 2004.
 
While Liverpool had made important headway under Gerard Houllier, Benitez elevated the squad to a new level, famously winning the Champions League in his first season.

It was not only his tactical nous along with the quality of player he was able to sign which won him plaudits, it was his ability to connect with the supporters which is so important in modern football.

So it is for that reason that when the current Newcastle manager gives his nod of approval to the current man in the Anfield hot seat, you have to give a whole lot of value to his comments.

The Liverpool Echo (via Marca) reported Benitez as saying:

" Klopp is doing a great job at Anfield.
"They are in that position because they deserve it.

"Last weekend I watched the game against Chelsea and they play with an intensity and an impressive level.

"They are a clear contender to win both titles and have the potential to do it."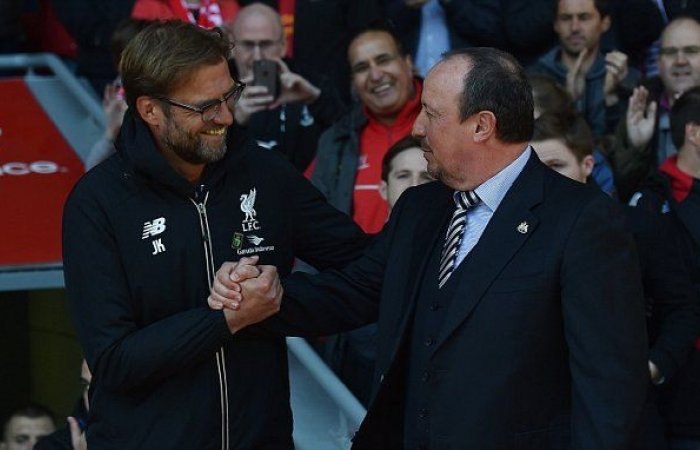 Benitez was a master of getting the right result in Europe over two legs, be it against the almighty Barcelona and Real Madrid or Juventus and Inter Milan.

Since his acrimonious departure at the end of the 2009/10 season, the Reds fell off the radar in terms of top flight European football for quite a few seasons.

It has been a methodical build with the German in charge, culminating in back to back Champion League semi final appearances.

While last year's path to the final was captivating and thrilling, the ability to get to the final four while also having a title challenge on their plate adds that extra bit of merit to the achievement.

Rafa's priorities are quite rightly with his Newcastle side at this time, however you get a real sense that his trademark grin will appear if the Reds manage to lift some silverware at the end of this season.