The rise of Trent Alexander-Arnold from academy prospect to English international over the past two years has warmed the hearts of anyone associated with Liverpool.
There is nothing like seeing 'one of our own' take to the pitch. Especially in the current environment where big money signings are the norm for top flight clubs and youngsters have to fight tooth and nail just to make the odd substitute appearance.
To his great credit, Jurgen Klopp has been an advocate in giving young talent an opportunity in his time with Bundesliga clubs Mainz and Borussia Dortmund and has continued to do since arriving at Liverpool.
Alexander-Arnold was given a brief taste of first-team action during the 2016/7 season and his Football Index value has been on the rise ever since. He sensed an opportunity at the start of last season when Nathaniel Clyne was sidelined by a long-term back injury.
At first, Klopp alternated Alexander-Arnold and fellow youngster Joe Gomez in the position, but with the latter dealing with some niggling injuries along with a dip in form, Alexander Arnold was given a great opportunity to show his talents on a consistent basis.
The teenager relished being on the domestic and European stage and won a wide range of complements from managers, pundits and fans across the footballing spectrum. 
However, there were always going to be some bumps in the road and Alexander-Arnold has found it a lot tougher at the start of this campaign.
The signs were there to see when the youngster produced a lacklusture performance against Arsenal last Saturday evening.
It was further highlighted when Klopp replaced him at half-time in the Champions League clash against Red Star Belgrade on Tuesday night.
The manager believes he has put his finger on the English internationals' below-par performances to begin this season.
It has nothing to do with a sudden loss of ability, more the fact of his insatiable desire to play constantly without a proper break.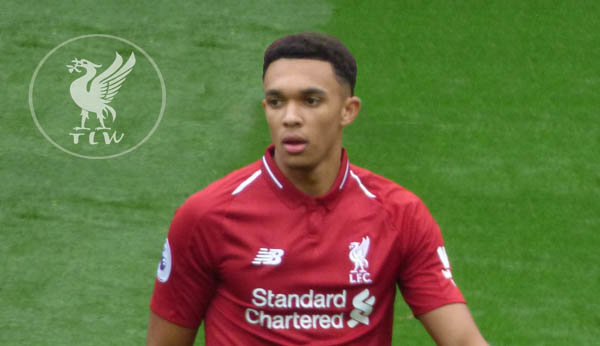 Klopp knows he needs to balance Alexander Arnold's youthful enthusiasm by not burning out the talented youngster.
The Mirror reported Klopp as saying: "Trent has played constantly.  I have spoken to him about it – but not along the lines of 'This is good, that isn't' It's more general ­advice.
"He is still a very young boy. He had two weeks off in the summer. That's really not a lot.
"We constantly try to keep an eye on him and, fitness-wise, what he needs to do with the group. Actually, he's in a good place at the moment.
"He has played a lot of football. He will play a lot of football – that's the good news for him. It's more important that he stays injury-free."
Aside from the second 45 minutes in Belgrade, Klopp has taken Alexander-Arnold out of the firing line in a couple of league games this season, most notably against Man City at Anfield.
The manager has seen this many times with young footballers before and believes Alexander-Arnold will be much better off in the long run.
"What's happening is fine and normal. These are usual things. 
"It won't be the first time or the last time in his life that everything isn't 100%, but he's still an outstanding player and really important to us."
Alexander-Arnold will be heading off to join the England squad at the conclusion of the game against Fulham.
It isn't an ideal prospect when the best remedy for his sluggish start to the season would be to have a quiet week at home.
However, you cannot deny youthful enthusiasm and the wish to improve themselves at any opportunity and Alexander-Arnold has that in spades.
What is undeniable is that after years of pain the club now has a defensive nucleus that can carry us through the next decade or more.
Alexander-Arnold 20, Gomez 21, and Andy Robertson 24 (who is rumoured to be receiving a well earned pay rise) are only going to become better players from here.
They will be mentored along the way by one of the best defenders in the game in Virgil Van Dijk (27 yo), while Alisson at just 26 years old has not even reached his peak for a goalkeeper.
After a few years of being spoilt watching the front three inflict damage on the opposition, we can now sit back and enjoy the work of the back four with a deal of pride.