As we tick past the three-month mark of the current season, it is fair to say things are progressing in a positive direction for the Reds.
Currently going toe to toe with Man City at the top of the league and with Champions League qualification still in our hands, there is plenty to play for and look forward to. A quick look at football-bookmakers.com shows the Reds as clear second favourites behind City after an impressive unbeaten start through 14 games.
However, another encouraging sign is that there is still another level or two that this team can reach, and that is no more evident than in some of the summer signings.
While Alisson and Xherdan Shaqiri clearly get pass marks, it has been the performances of Fabinho and especially Naby Keita which has raised some question marks.
The signing of the Guinea international in August 2017 sparked a great deal of excitement among the fanbase.
This was largely because the midfield was looming as a large area of concern and looking for a strong central figure after the departure of Steven Gerrard.
His all-action style seemed to tick all the boxes and on the face of things, the arrival of Keita who spent another year in the Bundesliga with RB Leipzig last season to gain more senior experience would fit seamlessly into the starting lineup.
However, it has been anything but the case and Keita has largely been on the periphery due to a series of frustrating injuries, which has prevented the 23-year-old from showing his worth.
In 11 appearances for the club, (which has included six starts), Keita is yet to register a goal or assist.
Speaking ahead of the crunch Champions League encounter with Paris Saint Germain on Wednesday evening, Sky Sports reported the verdict of Klopp on his midfield star
"His start was really good and then average. That's how it is," Klopp said. "Naby can improve and learn the language but it's a long-term project.
Klopp then took a moment to explain what he meant by the word 'average.'
"Naby has not been average since he has been here. The situation after he got injured was average because he had to get fit again but the start was brilliant.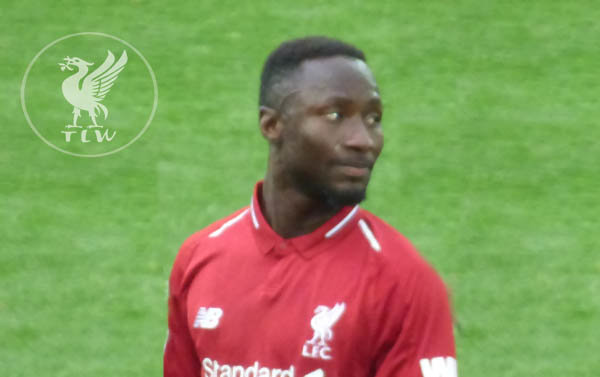 In not so many words, the manager stated that Keita may have to bide his time in his quest to get regular starting minutes.
"He is now really fit. He has looked sharp in training but with a club like us, sometimes you have to wait a bit longer for the moment and if you get the moment, you have to be ready.
"That is how it is. He is an outstanding player and I am really happy to have him."
There is a well-known saying that a player who has had a stop-start campaign in the first half of the campaign can be like a 'new signing' once the new year comes around.
With Klopp giving no indication that he will be delving into the transfer market once January comes around, Keita looks like fitting that description to a tee.