Jurgen Klopp has expressed his delight once again that one of the long term members of his squad has committed his future to the Reds.
Joe Gomez has frequently been linked away from the club that he joined as a 18 year-old in 2015 with Aston Villa reportedly showing the most interest.
Despite the interest and the fact that there is intense competition to partner Virgil Van Dijk in the heart of the Reds defence, the 25 year-old put pen to paper on a new deal on Thursday which is speculated to be around five years.
In the past two campaigns combined, Gomez has made just 33 appearances across all competitions. In contrast he made 43 appearances in the league winning campaign of 2019/20. 
In his seven seasons with the reigning FA and League Cup holders, he has missed 139 games through injury which is basically half his Reds career as he has made 142 appearances in all.
When fit and firing, there is little doubt that Gomez is one of the finest defenders in the country and the fact that he has been through so much adversity in getting his body right means that the respect for the former Charlton Athletic junior could not be higher within the squad.
The manager was glowing about the news as the Official site reported.
"Joe is an outstanding talent. He is also an outstanding defender and an outstanding human being. He has so many qualities, I could talk about them all day, so knowing that he will continue his journey with us is a massive boost – one that everyone who loves Liverpool FC and cares about its present and future should be unbelievably happy about.'
"One of the many wonderful things about Joe is he has experience and youth – that's not a bad combination. He has not long turned 25 but he was at the club before I was and I think after Hendo and Millie he is our longest-serving player. 
"Incredible. But the best thing of all is that his best years are still to come and I could not be happier that this will happen with us.
"In terms of right now, Joe is in phenomenal shape. We had a few weeks off and when I returned, I saw him and my first thought was 'Wow!' Physically, he is in such a good place and now all he needs is a good pre-season and the rhythm that comes from this.
"Everything else is in place and I could not be happier that he will be staying with us for even longer."
The mutual respect runs both ways with Gomez saying how indebted he is for the support he has received from Klopp.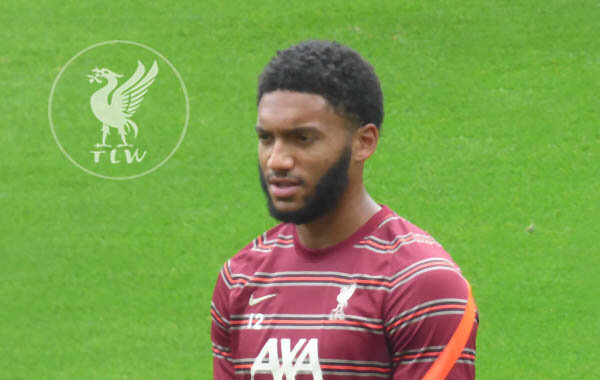 "The gaffer is, I think, the best in the world for me. He has been a massive part of my life, not just as a manager but as a man. He teaches us all principles outside of football each day in the way he carries himself and the way he is as a person. 
"Having the opportunity to learn from him as a teenager until now has been great and I know there is a lot more I can learn from him, hence why I feel this is the best place for me to be. I am definitely grateful for the lessons he has taught me throughout my time here, whether that be through injury or through times when I've been doing well."
Let's hope that we get to see Joe flourish in the second part of his career. If there is anyone that deserves the rub of the green in this current squad it is most certainly him.