Jurgen Klopp says it has been a tough week full of lessons that he hopes his players can benefit from in the long run.
After last season's campaign which was undoubtedly a failure compared to the high standards that Liverpool hold themselves to, there was question marks over what we would see this season especially with a changing of the guard in the midfield and a lot of experience departing.
It has been a commendable start in the league with just one defeat in the most contentious of fashion to Tottenham and sitting just three points off the top.
Likewise in the Europa League, even with a much rotated squad, the level of play has for the most part been a couple of levels above their opponents.
This past week however has seen some ghosts of last season return, producing below average performances away from home against highly motivated opposition who are up for the battle right from the kickoff and the visitors have been unable to match that energy.
It is something that needs rectifying if Liverpool has desires to fight for honours this season and the manager admitted that it is still a work in progress as the Echo reported.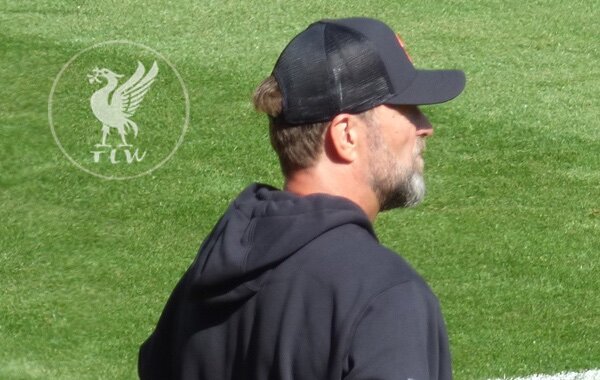 "Generally we are in a positive situation and it is important to learn to deal with that. There has been a lot of praise. There have been a lot of comments. I am happy with that for the team and individuals. But in these moments you have to be there.
"It really feels games like Toulouse and Luton are a real learning curve, and not just because we are away. It was a similar atmosphere (at both games). That should not be a problem. We had that at Newcastle, for example, a real atmosphere (when Liverpool won 2-1). We have to learn. Is it part of the learning process? Yes. But it still feels not great."
The travel sickness in the league which haunted the Reds for much of last season has showed some signs of picking up with that Tottenham defeat the only one in six games along with two wins and three draws.
But Klopp knows that depending on home form to carry the heavy load, (currently a 100% record both domestically and in Europe) is not sustainable throughout a long campaign if they want to fight on all fronts.
"We can be a really good team. We have shown that. We have shown what we can be. But I want it now.
"We cannot have what happened against Toulouse) We were not aggressive enough. It was as easy as that. They were much more aggressive than us. Yes, they play at home. Yes, they have their crowd. But now if we are thinking we need Anfield - we need Anfield anyway - Brentford will come and they be physical and we have to be ready."