Jurgen Klopp has suggested that Naby Keita is approaching his most consistent run of form since joining the club.
The Guinea international has been a player who has certainly has divided opinion in his time with the Reds.
The midfielder who came to the club from RB Leipzig for a then club record of £52 million has a level of natural talent but for a number of reasons he has not been able to put it all together on a consistent basis.
Now in his fourth season, Keita has made just 106 appearances in all competitions, missing 62 games with injury and illness in that time.
The high point of appearances for Keita came in his first campaign in 2018/9 where he made 33. This season he is on track to surpass that, currently sitting on 30 (17 in the Premier League) along with three goals to his name. 
An interesting side note is that 14 of those appearances have been since returning from the African Cup of nations in late January, a sign that his durability has improved to a desirable level.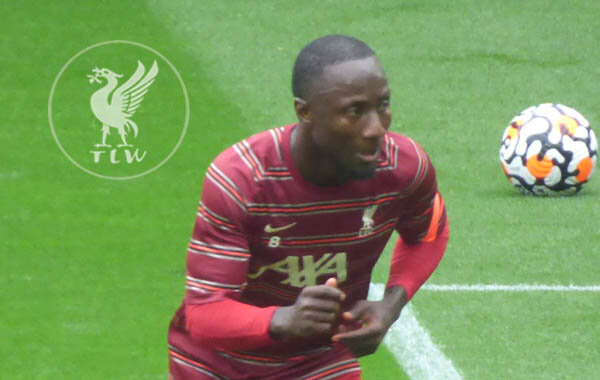 Speaking ahead of Sunday's Derby (per the Mirror) the manager was impressed with the current state of Keita's game but did not want to tempt fate too much.
"I didn't like to talk about his improved run of games and form, just in case "Somebody tells me 'Naby cannot play'."
Keïta is another player whose current contract runs out at the end of next season. 
While he has been a difficult player to truly gauge his overall worth to the side due to the stop-start nature of his Reds career to date, Klopp always has had little doubt what the 27 year-old can produce but gave no insight whether a new deal is in the works.
"When Naby was fit and Naby could get some rhythm he was always really good, unfortunately he could not get as much rhythm as he wished and as we wished in the past. Maybe that's over now (knocks wood)."
"The year before Naby came to the club, he and Thiago were the two best midfielders in the Bundesliga by a distance. So to first get Naby and then Thiago, was obviously a good idea.
"Hopefully the future is bright for him, he is a great player."