Jamie Carragher says signing a proven goalscorer should be the first bit of business that Jurgen Klopp looks to do in the summer transfer window.
While the Reds comfortably sit in the top three in terms of goals scored in the league this season(45), when you dig a bit deeper you realise the over reliance on the front three is clearly evident.
While the long-term absence of Virgil Van Dijk and Joe Gomez has largely been a key factor in Liverpool's inconsistent season, you really dread to think where the team would be without Mo Salah.
The Egyptian superstar may have his critics from time to time, but it is a cold hard fact that he is an outstanding goalscorer and has once again demonstrated it in this difficult season.
Salah has scored 17 league goals, which stands head and shoulders ahead of his nearest teammate Sadio Mane (seven) while Roberto Firmino (six) and the currently injured Diogo Jota (five) follow.
Taking in the Champions League and domestic cup competitions, Salah has scored 24 goals, Mane (11), Jota (9) and Firmino (six).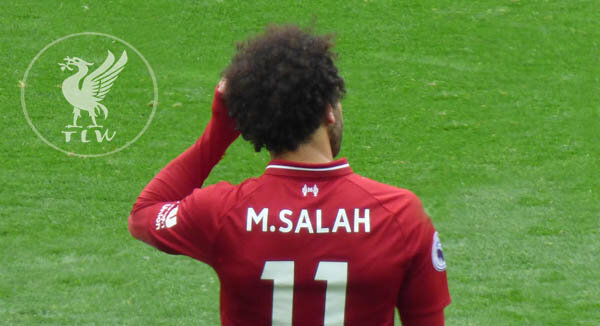 While it is true that the Portuguese would be in double figures if he had continued on his trajectory pre-injury, what is more of a concern is that this team gets next to nothing in terms of goals from the midfield contingent.
Jordan Henderson (away to Palace) and Gini Wijnaldum (home vs. Wolves) are the only midfielders to score in the league this season.
The bright spot on the horizon in this sense could be Curtis Jones who has an attacking instinct to his game and has scored three goals (2 in the League Cup and one in the Champions League).
Speaking on The Sky Sports Super 6 podcast (via the Echo), Carragher outlined what he thinks need to occur.
"Liverpool definitely needs to bring a goalscorer in.
"I don't know exactly what position for, whether that's a centre-forward or a midfielder.
"At the moment they are massively reliant on Salah and Mane, nobody else looks like they're going to score.
"Jota has been a miss, but whether Jota would ever be first choice in a Liverpool team - I'm not sure yet. He made a great start when he came in."
"I think they need to add goals to the team, whether that's a midfield player who can score goals because it looks like Wijnaldum is going to move on or it's a case of doing something different through the middle."
Carragher said that Liverpool are a team that do not have an "out and out striker" and that is an element that can be added to.
"You look at Bobby Firmino and Liverpool's attacking players, they don't actually have a striker. Jota is not a striker, same with Mane, same with Salah.
"They have Divock Origi but he's nowhere near good enough. And he a lot of the time plays out wide, because he can't play as a centre-forward.
"So Firmino plays that role but we always talk about him being a 'false nine', he's not actually an out-and-out striker.
"I think Liverpool could do with bringing a striker in, just to shake things up and primarily someone who gets goals. I think there's too much pressure on those two players at the top of the pitch to score goals.
"If they don't score, Liverpool don't look like scoring."