Trent Alexander Arnold has poured cold water on any possibility of a late transfer signing as the deadline approaches.

Metro reports the right-back as saying that Jurgen Klopp is content with who is has at his disposal.
 
" I think the manager has said this is the team that's going to get us through the next season.

"So we need to embrace it and buy into the idea of what the manager tells us about how he wants us to play.

"I am sure we'll try to go out there every game, put in performances and I am sure we will stay in and around winning things and keep pushing other teams to do well as well.'

Alexander Arnold said in addition to the confidence that the squad has following their Champions League triumph, that winning culture has spread into the off-season.  

"Obviously we've all come in off the back of winning the Champions League, but Sadio [Mane] getting to the Africa Cup of Nations final [and] the Brazilians (Alisson and Roberto Firmino) winning the Copa America was good around the team with our countries and also as a team, we're getting close to winning things and we are winning things.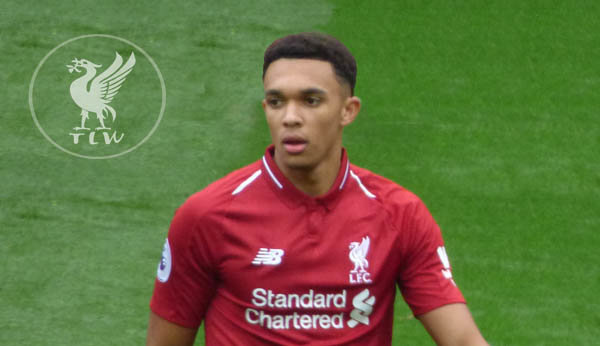 "It's important to have that mentality and to keep building on it. I think the club is in a really good place for that. 

Despite being only 20 himself, Alexander-Arnold sees himself as a mentor to the younger brigade such as Ki-Jana Hoever and new signing Sepp van den Berg.

"I think I understand that I have a responsibility for the young players; I try to make sure I am there for them and they know they can come and speak to me. 

"Hopefully they know I have been in their situation and I know what they're going through – coming in and out of teams, being rotated, not getting the minutes you want, finding it a little bit too hard or intense, or struggling with fitness and whatnot. 

"I have been through it all. I hope they understand that I have, that I am always here for them and that I am always available for them to come and talk.

"It is refreshing to have the young lads around. 

"When we're travelling throughout the season, I'm normally the youngest lad – the other youngest is maybe Robbo and people who are like 24 or 25 – so I am always around [players] that are a bit older than me.

"So it's refreshing to have young lads in and around, to be able to be a bit silly around them, take a little bit of weight off and not think about what I am saying and stuff like that a little bit too."

While there is a fair bit to live up to, the next generation of Liverpool stars couldn't ask for a better person to look up to than Trent.