Jon Flanagan:  Last season was a real breakthrough year for the young scouser, who came from nowhere to not only hold down a place in the Liverpool team but also earned international recognition and even made the stand by list for Roy Hodgson's World Cup squad. It seems almost unfair then, that when the new season starts the boyhood Kopite may find himself well down the pecking order once again.
Assuming Glen Johnson sees out the final year of his Anfield contract he would appear to be a strong favourite to claim the right back spot. On the opposite flank Jose Enrique is back in the mix and Brendan Rodgers has already said that Jack Robinson will get a chance to impress in the remainder of pre-season. Additionally, Rodgers continues to be linked with moves for the likes of Alberto Moreno and Ryan Bertrand. If either of those moves come off then Flanagan's left back prospects would appear bleak.
That wouldn't be the end of the world for him, he's a right back by trade anyway and was only ever really "filling in" on the left. To his credit he did so admirably, but a switch back to his natural side will be in his - and Liverpool's - best interests. However, reports continue to link Atletico Madrid right back Javier Manquillo with a move to Anfield. If that materialises and Johnson stays, where will that leave Flanagan? I've got no problem with us signing another right back if Johnson is being shown the door, but bringing one in when we already have Johnson and Flanagan makes little sense to me, and if it results in Flanno being bumped down to third choice that would be harsh in the extreme. 
The 21 year old sat out the Olympiacos game with a slight knee injury but the sooner he is back on the field to stake his claim the better his chances will be of continuing the meteoric rise of last season. If there's one player I would love to see establish himself in the team this year it's Flanagan, as few deserve it more. 
---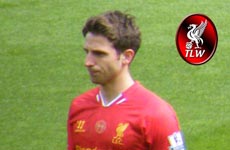 Joe Allen:  The Welsh midfielder is about to enter his third season as a Liverpool player but is perhaps further away from a first team spot than ever. Rodgers paid an eye opening 15 million pounds to bring his young protégé with him from Swansea and had a clearly defined role in mind for him when he did so. Unfortunately for Allen the landscape has changed since then.
He began his Liverpool career in impressive enough fashion, producing a string of man of the performances despite the side struggling for results. His form then dipped alarmingly as a shoulder injury blunted his effectiveness and eventually ended his season. In Allen's absence, Jordan Henderson came in from the cold and established himself in the side.
Last season Henderson continued his progression and established himself as a key player and that, coupled with Steven Gerrard's switch to a more deep lying role, only leaves one midfield position available when Rodgers uses his favoured 4-3-3 formation. The Welshman's best hope of securing a place may be if Liverpool persist with the diamond formation that served them so well at the tail end of last season. Allen did well in that system when called upon and overall he had a decent campaign last time out.
He has certainly proved to be a valuable squad man but he is in competition with Philippe Coutinho, Adam Lallana and Emre Can (who has looked good so far in pre-season) and at this moment in time it would appear that Allen's opportunities may be limited again. That said, if he could start to get himself on the scoresheet more often he'd be difficult to leave out given the other things he brings to the side, but - Lucas apart - Allen is the least likely of our midfielders to get you a goal. He desperately needs to improve in that area.
The increased fixture load this year should work to his advantage, but if he's to force his way into the starting eleven for the Southampton game he's going to need some stellar performances in the remaining pre-season fixtures, and a goal or two wouldn't hurt either.
---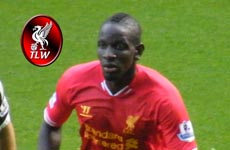 Mamadou Sakho: Last season Martin Skrtel was clearly Liverpool's number one centre back. The Slovakian began the campaign out of the team but an injury to Kolo Toure opened the door for his return and he never looked back. New arrival Sakho, meanwhile, played a game of musical chairs with fellow sicknote Daniel Agger for the right to partner Skrtel.
With the Dane's future increasingly uncertain and new signing Dejan Lovren being a right footer rather than another "leftie", the path to a first team place appears to be clearer for the former Paris St Germain player. However, Lovren is comfortable playing on either side of the central two and it appears that Sakho is in a three way battle to make the starting line up when the new season kicks off.
Sakho has a big reputation but the biggest obstacle to him nailing down a regular first team spot is fitness. He missed games last season due to various muscular injuries and the World Cup proved to be a similar story. He was Didier Deschamps' first choice centre back and the French boss did his best to get Sakho into his starting line up whenever possible, but Sakho found it difficult to complete games due to a thigh problem.
As things stand, Sakho has his work cut out if he's to force his way into Liverpool's first eleven. Rodgers obviously did not sign Lovren to sit on the bench, and having missed out on the World Cup Skrtel is fresh and has had the benefit of a full pre-season whereas Sakho has only just returned to training. It promises to be a great battle at the back this season, but then I felt the same way last summer!
---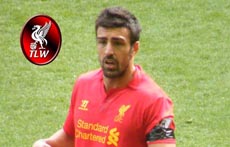 Jose Enrique: Pre-season is hugely important for the Spaniard as he's still a long way away from full fitness. That's understandable of course, he missed most of last season with a knee injury and has only recently returned to full training. The jury may be out on Enrique as far as many fans are concerned, and whilst I'm not totally sold on him either I'd also say that there aren't many better left backs than him in the Premier League.
There is a real dearth of top quality left backs in world football and we could easily do a lot worse than Enrique. Hell, we have done a lot worse than Enrique in the recent past. He's actually one of the best we've had.
Rodgers has been linked with numerous left backs this summer and it seems only a matter of time before he lands one. Therefore Enrique needs to get fit and regain his match sharpness as quickly as possible if he's to regain his place in the side. He is capable of doing so but faces a race against time.
---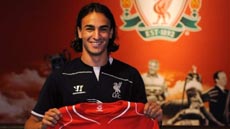 Lazar Markovic: In an ideal world Liverpool would be able to bed the 20 year old Serb into the side gently. It's a well worn path; a few substitute run outs here and the odd League Cup start there until he's ready to start every week. Unfortunately the sale of Luis Suarez coupled with Lallana's injury (not to mention the breakdown of the Loic Remy transfer) mean that as things stand, Liverpool do not really have that luxury; they need Markovic to be ready to contribute straight away.
It might be asking a lot of the former Benfica man to hit the ground running, but that's more about being new to English football rather than his age. His youth should not be a barrier as he's older and more experienced than Raheem Sterling for example, while Coutinho came into the Premier League and made an immediate impact at a similar age after joining from Inter Milan.
If you're good enough you're old enough, and having splashed out twenty million pounds to acquire him Rodgers clearly feels Markovic is good enough. If the winger has a good pre-season there is every reason to think he will line up alongside Sterling and Daniel Sturridge in an exciting front three when the real thing kicks off for Liverpool on August 17. 
Dave Usher