Virgil Van Dijk believes that the difference between success and failure during a season has never been as delicate as it is at this present time.
The impact of COVID-19 has been a game changer in so many ways with matches postponed and in some cases teams having to field vastly under strength squads.
And when that is the case, it becomes a real leveler with key points dropped.
On the other side of the coin, if you manage to avoid the carnage it can basically set up your season, a case in point being Man City.
The reigning champions have by and large been close to full strength, and any absentees they may have had has been diluted by the overall quality of their squad.
At this point of time they have a commanding ten point lead in the league on the back of nine straight league ( seven of which came in December).
Liverpool started the last month on the calendar in fine fashion with four straight wins, but lost some momentum as infections grew within the squad, taking just two points from their last three games with another fixture postponed.
It is these little variables that count so much in the context of a 38-game season and certainly is not lost on Van Dijk as he told Dutch Publication De Telegraaf (per the Echo).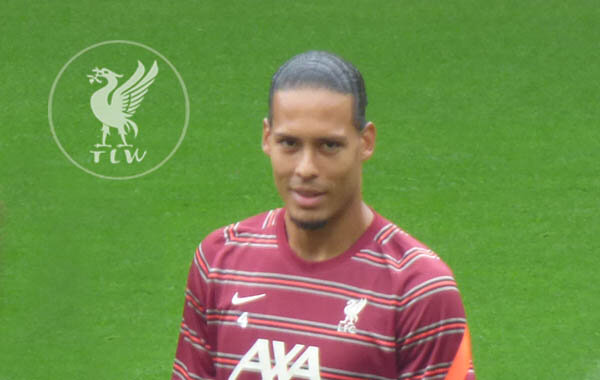 "City got through the month of December particularly well. They had few injuries and few corona cases and that helps enormously.
"A small example is that me, Fabinho and Thiago all tested positive for Covid at the same time: three players who are important to the team.
"A big club like Liverpool still has good quality players, but the rhythm and dynamics of the team changes at such a time."
The talismanic central defender has made a welcome return to the starting lineup this season after missing the large majority of last campaign due to a serious knee injury.
Due to that long layoff it is completely understandable that he hasn't been at his imperious best. But with the amount of online platforms in the modern world, sentiment and appreciation of what has gone before is considerably lacking.
The lack of patience is clear, and many expect the individual to return to what they were before.
Van Dijk understands this sentiment but says that no one is perfect and being kept to that standard is unrealistic.
"I have set the bar high myself.When you're on the pitch, everyone thinks you're 100% and I understand that. Whether you have been ill or were out for a year due to a serious injury does not count for the outside world.
"You've won all those awards and so that's become the standard. I do my very best at this club and try to play the best match I can play every week.
"There are certainly times when it could have been better, but I am human and everyone makes mistakes. I know that I do everything I can to stay at the top level, but we live in an age when everyone has an opinion, especially on social media."