Whatever Caoimhin Kelleher does for the rest of his professional career, there is no question the 30th of October 2019 will have a special place in his heart.

The young Irish goalkeeper produced the match-winning penalty shootout save from Dani Ceballos which moved Liverpool into the Carabao Cup quarter finals.

The relevance of the competition has been questioned for a long period of time in what is becoming a increasingly crowded footballing calendar.

But Liverpool and Arsenal gave it some real prominence by producing a contest for the ages with many future stars on show, and some senior players looking to prove a point.

With scores locked at 5-5 after 90 minutes, Kelleher saw the shootout as a chance to win the game for his side.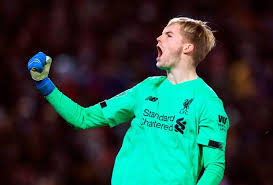 The Official site reported the 20 year-old as saying:

" As soon as the final whistle went, all the focus was on trying to save in the shootout.

" Some of the lads and the coaches said to me, 'You've nothing to lose, just try to be the hero.' And luckily I did it in the end.

"It was a bit of a whirlwind. I'm obviously happy but it's just hard to sum it up at the moment. It has all gone by quite quickly. It's just unreal, to be honest."

The Reds came back twice from two goals down in the contest which was another fine example that this whole Liverpool squad has a unshakable faith in its ability to get the desired result.

"It goes right through the whole squad.

"We have a never-say-die attitude and we showed that once again, coming from behind on a few occasions. 

Div scored an unreal goal to keep us in it. It just goes right through the whole squad that we'll never give up.

It was clear the moment was still sinking in for Kelleher after the dramatic contest.

"It was unbelievable tonight.

"Once you hear [the fans] singing You'll Never Walk Alone and you're actually playing, it's quite surreal.
"It's just an unreal feeling. It's class."