Jamie Carragher says that the animosity which has built up over time between the best two teams in England goes well beyond the football pitch.

Managers Pep Guardiola and Jurgen Klopp have exchanged sly digs at the other team in the lead up to this major clash.

But in the main, the relationship has looked to be civil with both men regularly giving praise to the other.

But according to the Reds legend, behind the scenes in a completely different story altogether.
 
Carragher lifted the lid on the fractious relationship in his piece for the Telegraph which was also reported in The Echo.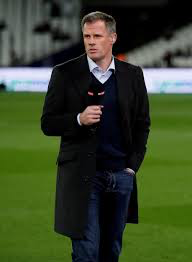 "I do not believe I am exaggerating when I say the hierarchies of Liverpool and City cannot stand each other, resentments which are reflected in the fanbases.

"City appear to suspect Liverpool of lobbying governing bodies to investigate the legality of their transfer spending, while they make no secret of their belief that the positive coverage of the Klopp era is disproportionate when compared to Guardiola's trophy haul, and City's in general since the Abu Dhabi takeover.

"Within Liverpool, eyebrows are raised when stories emerge about fears of another attack on City's bus as happened in the Champions League quarter-final in 2018, and there was incredulity at Guardiola's comments about Sadio Mane's diving.

"As Klopp suggested, it certainly feels like Guardiola talks about Liverpool more than Klopp does Manchester City, and City generally seem preoccupied with how Liverpool are portrayed in the media."

It makes things a whole lot more interesting when there is a added bit of spice attached to a quality contest, as seen at the beginning of the last decade when Arsenal and Man United came face to face in a number of fierce battles.

But to be part of it ourselves brings a new level of excitement, and a true acknowledgement of how far we have come as a team.