Virgil Van Dijk feels that the 0-0 draw against Everton on Sunday evening is a point gained in their march towards the title.

In a Derby high on effort but low on overall quality it was the home team which came closest to breaking the deadlock when Alisson was forced into a smart save deep into the second half from a Dominic Calvert-Lewin flick with the follow-up from midfielder Tom Davies hitting the post.

The Reds came closest deep in injury time through a fine free-kick by Fabinho which was tipped over the bar by Jordan Pickford.

Other than the double chance for the Toffees, the main drama for Jürgen Klopp came through injury with James Milner (who was filling in for Andy Robertson) and Joel Matip forced off with hamstring and toe injuries respectively.

Those reshuffles added to the disjointed nature of the contest and after taking all that into account, Van Dijk was happy to take the point back across Stanley Park.

The Mirror reported the Dutchman as saying:

"I think it was very intense, I think both sides created small opportunities – obviously they had maybe the biggest one [from Tom Davies] off the post. 

"Apart from that, I think at times we created some small opportunities, we had the ball quite a lot, and unfortunately we couldn't find the breakthrough of course, which would have been the most important thing.

"But I think everyone is just happy to be back. We didn't lose and it's another step closer to our goal as well.

"It was tough for them to find the breakthrough and for us as well, and I think it was a very intense game."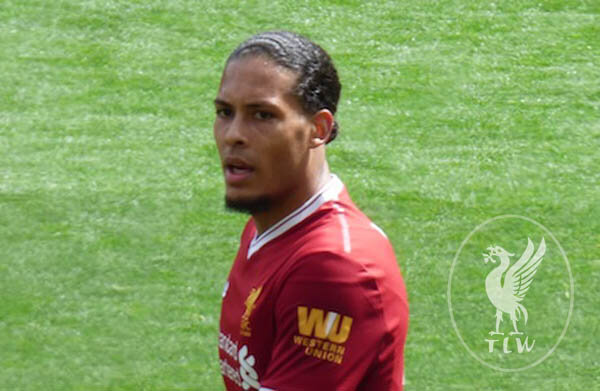 After three months without the intensity of a league game, it was only natural that there would be a fair bit of rust.

Van Dijk believes that there was just a feeling of happiness that they were back on the pitch once again and the strong performances are bound to follow.

"[I feel] A lot better.

"Obviously everyone didn't know really what to expect, the whole procedure before the game and how things will go, and it was just good to be back out there and I think it's a fantastic game to be playing, your first game after so long, and hopefully we can keep the good things for Wednesday and do well at home.

"We're a step closer. Obviously we wanted to win, we wanted to get the three points today, but we're another step closer. 

"We'll try to improve every time and we'll see how that will develop over the next couple of weeks."

For his part, Jürgen Klopp was quietly satisfied but also admitted that his team were lucky with the missed chance.
"It was a real fight.

"Both teams showed they understand it's a derby even without a crowd. It was intense, physical, and all players were really involved and really in the game.

"I liked our defending and high midfield press but we didn't have enough chances for the possession we had. 

"We were dominant but they had the biggest chance and that's how it is.

"We were lucky in that moment. In the end, Everton defended really well and we were not smart enough to use the space we had."

The manager had special praise for Alisson who was a spectator for the large majority of the contest but came to the fore when required.

"It says a lot about him.

"We should not take him for granted. Absolutely outstanding. 

"That's what a world-class goalie is, nothing to do for 90 mins pretty much, then he's there."