Jurgen Klopp has sent a shudder down the spine of Liverpool's opponents by confirming Mo Salah is fit and firing at 100%.
After a sluggish start to the new season due to a number of factors, the Egyptian goal-scoring maestro has scored six goals in his last seven games to put any discussion to bed that he was a 'one season wonder.'
Speaking ahead of the crunch Champions League clash with Paris St Germain, which Liverpool are heavy underdogs for as shown by a review of unibet, Klopp described the process it took for him to reach this level.
The Mirror reported the manager as saying.
"The body is back, 100% - his physical things he can rely on. Of all the teams, we had the longest season – two weeks longer than the rest. After that, they went to a very long World Cup.
"Egypt went out a little earlier but Mo played 94-95% fit because of the shoulder (injury). It was not that it hurt, but being healthy does not mean you are 100%.
"Then, the pre-season starts again and he always tried everything. The only thing was his body needed time to adapt.
"Still a world class player, still a threat in a game, but in scoring situations not the same calmness, coolness.
Klopp more than most managers, displays a level of patience when it comes to his players.
He deals with new signings in a very fair fashion, not putting them into the firing line until they are entirely comfortable and fully aware of what their role is.
The same method applies for those who are returning from an injury or have had to deal with a heavy workload in recent times.
The German knew there would major expectations for Salah to back up his outstanding success in 2017/8, but internally it was never a issue.
"For the first time in his life it was clear that after scoring more than 40 goals, how do we deal with that?"
"You cannot score 40 goals in the first three games and as human beings how can he be convinced 100% that he scores 40 goals again?"
Is it even important to score 40 goals again?
"Of course not. It is just a personal situation - do we talk about it or not? Do we leave it? It was never a problem actually.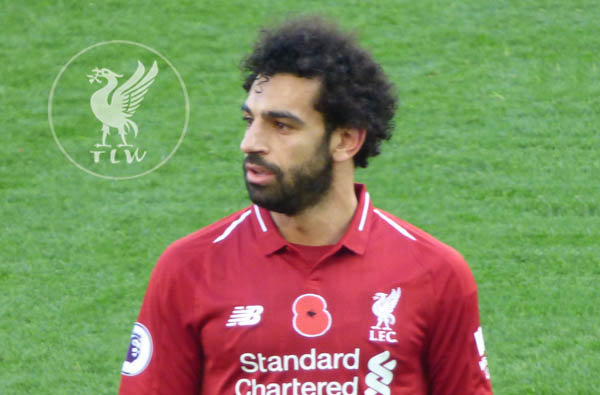 The manager is spot on in this regard.
While it was a magnificent overall feat what Mo achieved, the fact is that we walked away empty-handed in a team sense last season.
To clear the final hurdle, we need everyone to chip in and play their part as we look to improve across the board.
So far, so good in that regard this season, and if Mo continues to chip in with his share of goals and assists, then the sky is the limit.