Timo Werner has continued his public admiration of Liverpool by saying that there are many reasons why the Reds would be the perfect club for him.

The German striker scored his 27th goal for RB Leipzig in all competitions this season in their 5-0 rout of Schalke on Saturday as they maintain the pressure on Bayern Munich atop the Bundesliga.

After the victory Werner kept up the charm offensive for his prospective new employers in the same week where he said he was honoured to be linked with a club like Liverpool.

Sky Sports reported Werner as saying:

"Last year, until I extended my contract, it was always Bayern Munich [that I was linked with]. 

"Now Liverpool has come up through the media and through our game in England.

"You have there the best coach in the world with Jurgen Klopp.

"There are many things that would suggest that my style of play might be a good fit there."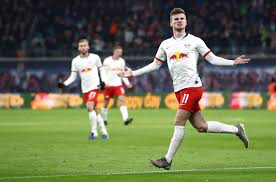 However, he was also careful to stay in the moment with his current team.

"We have so much to do with Leipzig.

"You can see we won against Tottenham, but we also have a second leg. 

"It's hard to think about where to play next year if you want to step on the gas here and now."