If there a player who knows a fair bit about putting the ball in the back of the net it is Michael Owen. 
While his departure from Anfield and future career path was contentious to say the least, what can't be denied was the impact he had at the club, scoring at a ratio better than one goal every two games for the club across all competitions during his eight season spell.

The former England international has identified an area of the squad which he thinks Jurgen Klopp will look to strengthen in the summer.

That is the role of back-up to the superstar front three of Roberto Firmino, Sadio Mane and Mo Salah.

When you get three players with such natural talent who play in the same frontline you normally find that ego comes to play.

But the sense of joy that they have playing together is clear to see, and the fact that they are such a close unit is just as much a strength as their overall consistent output.
 
However, it is fair to say that if any of that trio is missing for a period of time, the drop off is pretty stark.

The current duo of Daniel Sturridge and Divock Origi and previously Dom Solanke and Danny Ings have had some opportunities to show their worth over the past couple of years.

While each have had 'moments', there is nothing to say that they can provide that on a consistent basis.

Owen says that a world class forward is not required in this situation, but someone who can play a solid role brought the season.

The Mirror reported Owen as saying:

"I mean, where do you go? How do you go and target someone, and they say 'am I going to start?' and you have to say 'no, Salah will start or Mane will start.

"You can't go and get an absolute top player, unless they only have a couple of years left in their career.

"Or you go and buy the next young thing and maybe bleed him in for a year or so. 

"To go and get someone in the guts of their career, at 24 or 25, that's so hard, and that's the only player that can really improve teams like this one.

"I know it's a dream for everyone (to sign world-class players) but it's so hard to improve your team if you are in the top six, unless you're not happy with one of your players and you look to replace them. 

"But Liverpool have a great front three, and so if they're going to buy, it would more likely be one of the options I mentioned."
Jurgen Klopp has a number of exciting prospects in the academy ranks such as Rhian Brewster, Liam Millar, Bobby Duncan, Paul Glatzel and Glen McAuley who will develop naturally over time.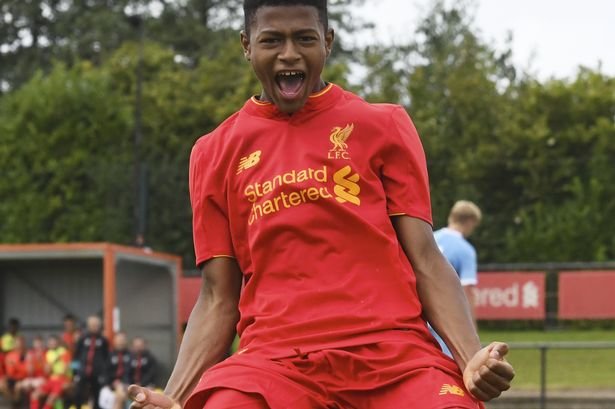 Most, if not all will spend time away from the club to hone their skills in the same way that Harry Wilson and Herbie Kane are presently doing. On their return, the hope will be that they will be able to hit the ground running and make a strong  impact for the first team.
Ben Woodburn would have been a perfect candidate for this role, but sadly his career has stagnated somewhat over the past year and it remains to be seen which direction he will go from here.

But Owen raises a fair point where you need one or two players who will accept a secondary role in this current Liverpool set-up, and be able to have a knack of producing when the opportunity arises.

Depth is becoming a ever increasing factor in the modern game, and Klopp would love the luxury to rest Bobby, Sadio and Mo from time to time and be sure that their replacement can fill in adequately.

Lets hope that we can identity some candidates in the months ahead.