Jurgen Klopp says he witnessed the finest 45 minutes of Football since he has been manager of Liverpool as the Reds booked their second Cup final date at Wembley stadium this season with a 3-2 win over Man City.
When the two teams met in the Premier League six days ago, the general consensus were that the reigning title holders had shaded the encounter and unlucky not to claim all three points.
Coming into this fixture, Liverpool had last tasted success against City more than two years ago (3-1 win in November 2019) and would have seen this game as a chance to bury any perception that the reigning league champions had the wood on them.
And that they did with a superb first half opening up a three goal lead with Ibrahima Konate heading home the first and Sadio Mane grabbing a double.
While the score was imposing, the manager was just as impressed with the overall display which put their rivals to the sword.
A beaming manager told the assembled media after the game (per the Official site).
"Absolutely proud, incredible.
"Yeah, I think (it was the best first half performance). It was the feeling I had after the game – or when I saw the first half – because of the quality of the opponent, which is why in the second half they demonstrated how good they really are. 
"So, denying them in so many moments is so difficult and creating your own opportunities, using them, is obviously very difficult as well. The first half was outstanding in pretty much all parts of the game, I would say."
While the second 45 minutes was not nearly as comfortable, it was something that Klopp expected especially taking into account the quality of the opponent.
"In the second half, they scored – like we did in the previous game – an early goal, then it's clear, it opens up. No football player on the planet feels safe against City with a 3-1 lead, it is always clear what they can do. 
"There were moments when we defended well, but they were one time through and it was like, 'Oops!' It was really good; yes, we needed Ali, what a game he played, but had our own moments as well and could've decided the game earlier. We didn't do it and that makes it a bit more special – 3-0 against City would feel kind of strange. 3-2 is a fair result and this was still good enough to bring us to the final."
Once again Klopp refused to engage in the discussion regarding a possible quadruple citing the fact that the players will have games coming at them at all angles in a frenetic end to the season and hence they will take it one game at a time and see where it all ends up.
However he talked in depth about the performance of the two goal hero.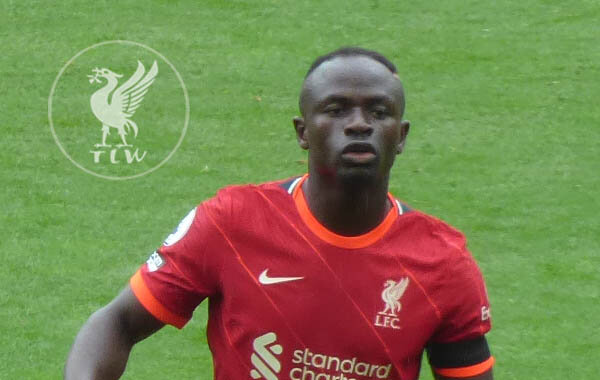 "He played an incredible game, an absolutely incredible game. He was the first player to start the press, so it was intense for him as well. The first goal he scored, I love it.
"But I don't like too much that the goalie will get some criticism for it, but it's not about that because Zack can do what he wants in that situation, like Ederson did a week ago. These kind of things happen, with Ali and all these things. If you want to play football, that can happen. But the acceleration of Sadio, the desire to get there, it was really great.
"So this goal was great and the other one was obviously proper football until the final pass with the little chip and then the volley – it was a great goal. Ibou scored now the third goal in his third start in a row, if I'm 100 per cent right, which is very helpful as well.
"Set-pieces are very important, especially [when] teams are a little bit more focused on Virgil, so it's really important that the second target player can use that maybe. He did it now three times, it's really cool."
The amount of various qualities that Klopp has brought to the club is undeniable and one of the most iconic things about the German is how he engages with the fanbase, especially after a big win.
He relayed the story about being reminded to do the famous 'fist pumps' by one of his players.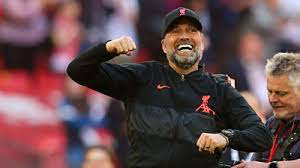 "Millie told me I had to do it. I actually wanted to go but Millie said, 'You have to.' So I did it because of Millie.
"I think in this moment it's really important to say as well, because it was really special and we all felt it was really special, the atmosphere our people created here was second to none. The weather was perfect for the crowd and I loved each part of it. It was really outstanding."