Caoimhin Kelleher has left the door open for a loan move once the winter transfer window opens in January.
Kelleher joined the Liverpool academy in 2015 from Ringmahon Rangers in his native Ireland.
After being on the bench for the Reds Champions League and Super Cup triumphs, the custodian made his senior debut in the EFL Cup 3rd round clash against Milton Keynes Dons and played three further domestic cup games during last season. 
With Alisson the undisputed No 1 choice for Jurgen Klopp between the posts, the 21 year-old battles it out with Adrian for the back-up role.
While Kelleher freely admits he has learnt a great deal from his goalkeeping colleagues and coaches, the lack of consistent first team action is something that any footballer wants.
Speaking to the press pack ahead of the Republic's friendly clash with England Thursday evening (per the Irish Examiner), Kelleher said that there was a loan opportunity in the summer, but Jurgen Klopp chose to keep him once the shoulder injury to Alisson occurred.
The youngster is keeping an open mind to what may lay ahead in the next few months.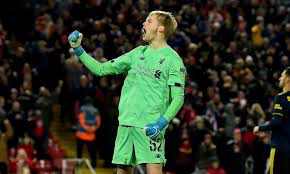 "We'll just review it and see what happens in the future. I wouldn't say I'm frustrated. Of course, I want to play games as soon as possible.
'I've been patient. I have good patience. If January comes and I get out, that's great. And if I don't get out, I'm not going to blow up."
As with all young prospects, it is always finding ways to improve but Kelleher feels he has all the things required at Liverpool to make him take that next step.
"Its definitely something I believe. I wouldn't stay at Liverpool if I didn't believe that, to be honest.
"It's something I can see myself doing in the future, on both fronts, so I keep pushing myself, keep trying to improve, and hopefully when the opportunity does come for me then I'll be ready and able to impress.
"I'm not bothered where it is once it's the right team, the right style and the manager and everything. Once it's all the right thing for me, that's the club I'll choose."