Liverpool passed a searching test against rivals Tottenham at Anfield on Sunday evening.

You can never plan for what may transpire during the 90 minutes, and to fall behind after just a minute to a Harry Kane goal would certainly have been a setback.

However, those who have seen this Liverpool side over the past 18 months would realise that they love a challenge.

The 'mentality monsters' as Jürgen Klopp so famously referred to his players last season came to the fore once again overturning the deficit in the second half and recording a much deserved 2-1 win to keep their lead atop the Premier League table at six points.

Former Manchester United captain turned pundit Roy Keane was watching on from the Sky Sports studio and was impressed with the response of the Redmen.

Keane certainly knows what it takes to win the Premier League so his comments as reported by the Liverpool Echo were quite pertinent.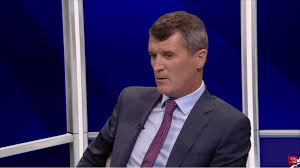 "That's what you are doing every week. Man City have put Liverpool under pressure today by getting a good result.

" Liverpool have responded and that is the name of the game. 

"They will be disappointed to have conceded but they have recovered well.

"You have to keep going. No-one is going to hand you the championship. You have to earn the right, week-in and week out. Whether you play well or not.

" But over the course of the 90 minutes they were the better team.

"Do you know what, I probably shouldn't say these words, but they played like champions. They responded really well and were by far the better team. "

There is plenty of water to go under the bridge between now and next May and a major challenge awaits in the next league game at Anfield against City.

But the Reds carry such a aura at this point of time that nothing fazes them.

Once thing is certain, it is a pretty exciting time to be a Liverpool fan.