Trent Alexander-Arnold has ticked off a list of accomplishments in his first few years of senior football that many players struggle to achieve in a whole career.

However the ambitious 21 year-old is far from satisfied and has a few more boxes he would love to tick.

It goes without saying that winning a Premier League title with his boyhood club will be at the top of the tree, but on the eve of his 100th appearance for the club, Alexander-Arnold explained to the BBC that there is another goal which keeps the right-back striving for excellence.

"I am not shy in saying that [being captain] is a dream for me. 

"Whether it comes true or not is not up to me; I don't pick who is captain.

"But that is something I would love to do one day. 

"Captaining Liverpool is something I have always dreamed of and it is something that motivates me.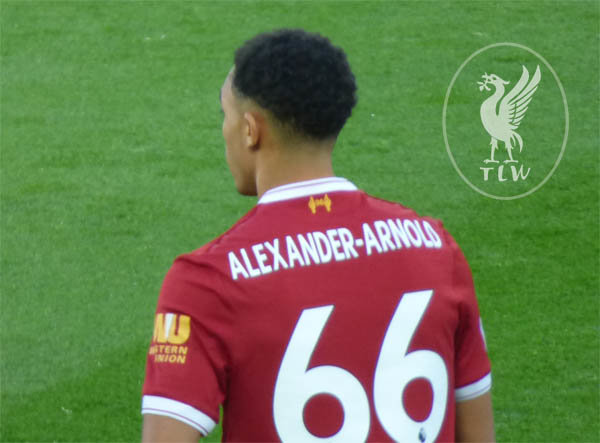 The loyalty of Footballers is a frequently discussed topic. 

The day and age of a 'one club player' seems more and more to be something from a bygone era.

But Alexander-Arnold says he was destined for play for the Reds and sees no reason in that changing.
 
" I have always been a Liverpool player, Liverpool has always been my home. I have never thought about changing clubs.

" I always thought Liverpool was destined to be my club. 

"When I grew up, the dream was always to play for Liverpool. Now I am living the dream and I can't see that changing."
Alexander-Arnold spoke about how his footballing path to Liverpool stardom began at the age of six.

"It was a normal day at school coming up to half term and there was a summer camp going on at the [Liverpool] academy.

"They sent six or seven invites to my school. It was about encouraging young players to play football.

"Every child wanted to go, so names were picked out of a hat and mine came out.
"I went down on the Saturday with mum, nervous as anything - excited, couldn't sleep.

"I was nervous to see if I was going to fit in, if I was any good or not. I went in the morning and it was within the first hours, one of the members of staff went over to my mum and said: 'Can you start bringing him two or three times a week?"

Despite his obvious talent, Trent's parents drilled into him that education had to be the priority, and if his behaviour faltered, there would be no Football.

He also spoke of advice that he received from academy coach Alex Inglethorpe. 

"I was a sore loser and my reaction wasn't right. 

" If I made a mistake, I would be out of the game for a minute or two. 

"If I lost at the end of training, I would kick balls away, make a bad tackle. But I realised that wasn't the right way.

"Alex Inglethorpe, the first coach who stood up against me, told me that would hold me back and it was something we worked on for one season to make sure it stopped happening."


2005 was a special year for any Liverpool fan, and for a young aspiring local lad like Alexander-Arnold, it was an true awakening of what a big European night at Anfield was all about.

"My first game at Anfield was the Juventus Champions League quarter-final in 2005. We won 2-1. 

"It is hard to describe; it was loud, chaos, so many bodies. I was still small, I was looking and trying to see things.

" I was walking up the steps and seeing the warm-ups, the bright lights, the songs. It was probably the most special game I have ever been to. 

"It was my first one and I always wanted a taste of that."

The euphoria that enveloped the city following that magical night in Istanbul had a personal touch for the England international.

" We were on the front wall when the parade came past our house, all our mates came.

"The players then were everything, I had posters in my room of Gerrard and Carragher.

Alexander-Arnold realises that he is now in exactly the same position as those two club legends.

" I understand young kids in the city will think of me like that and that gives me a responsibility to be a good role model. 

"There is stuff on and off the pitch that you have to do to show a good example."

 In his remarkable football journey to this point, there is one man that Trent is truly indebted to, that being Jürgen Klopp.

" He is someone who really made me who I am today.

"He has pushed me to get better on a day-to-day basis. He has given me so many opportunities, I could never repay him."