The season is well on its way, and no one knows what level of success Liverpool will achieve this year and next. Even though there are some uncertainties, the anticipation and excitement are growing as fans start to speculate on what will occur during the summer transfer window. And if you are a sports bettor, you will be following this news even more closely than the average fan.
Understanding what changes will happen and be able to place your sports bets early can mean a big payout for you. To successfully place bets with Casumo, you'll have to know the answer to the question: Will Liverpool be able to hold up the form for next season?
Unstoppable Squad
Currently, Liverpool seems to be unstoppable. On Boxing Day, Liverpool demolished Leicester—who has been undefeated at home—in a 4-0 performance. In the first 18 games of the season, Liverpool hasn't lost yet. With one draw and 17 wins, it seems like the club is on top of the world. But can Liverpool hold on and get their first title in 30 years?
During the match against Leicester and the second half against Salzburg during the Champions League, we were able to get some insight into Liverpool. We truly saw the impact of coach Jurgen Klopp and his management of the games. This was the first time we really saw the squad working together and performing to their full potential. The ability to keep believing in the club and keep finding last-match goals might be the key to Liverpool's continued success. 
Constant Worry of Injuries
Virgil van Dijk is one of the biggest worries currently because of the impact he has had on the squad for the past two years. If he were to be plagued with injuries, it could have a huge impact on the team because the club doesn't have a deep midfield. That means if he or any of the other valued midfielders were to be injured, it could have a seriously negative impact on the success of the team. 
Possible Moves
Right now, Liverpool is one of the most attractive teams for a footballer to end up on next season. Jurgen Klopp has achieved impressive levels of success at Liverpool, which is helping to further attract the top talent. In fact, Klopp recently stated that he has "never seen the consistency of Liverpool in [his] life." However, the team can't take everyone, and of course, the club doesn't have the budget to welcome many of the best of the best. Currently, the three players that keep getting linked to Liverpool as possible trade options are Kylian Mbappé, Kai Havertz, and Jadon Sancho.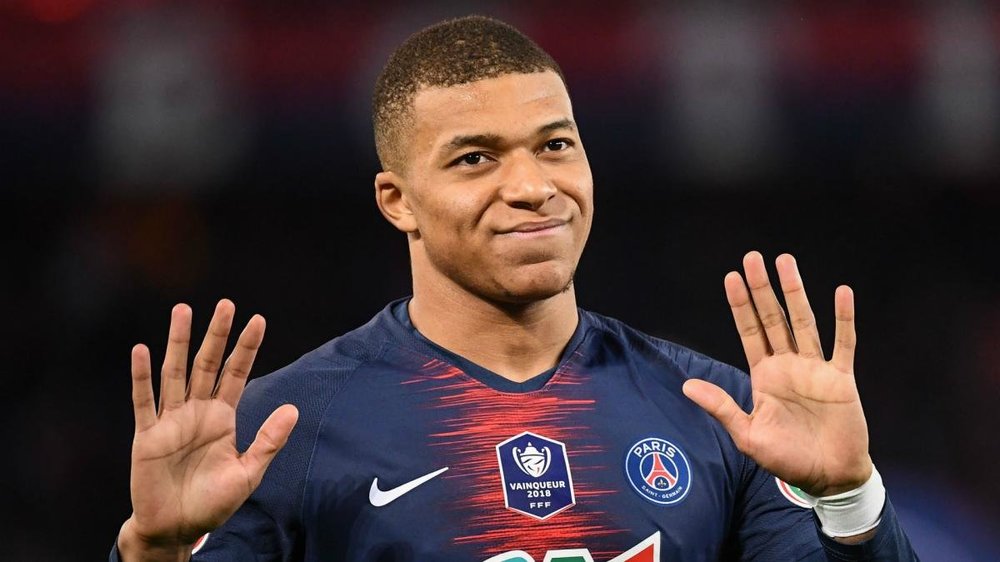 These three players are all wildly talented, young, and ambitious and could help continue to keep Liverpool at the top. But because of their success on the pitch, it means that they won't come cheap. Havertz is worth a reported £80million ($103million) by Bayer Leverkusen, and Sancho and Mbappé could go for two or three times that figure. Maybe even more after Euro 2020. So if Liverpool wants them on the team, the club will have to pay quite a bit. 
Other than the initial fees to acquire and sign these top players, Liverpool will also have to budget for their huge salaries. But this goes against Liverpool's current strategy. So far, Klopp and his management team have been very shrewd with their spending and spend just £74.5million ($96million) on the squad of players. 
In addition to the smart budgeting of the team, the recent success Liverpool on the field has meant that they have enjoyed more commercial success as well and have almost as much financial power as the other top football clubs. While they can afford to attract some of these top talents, the question is if Liverpool even wants to pay? The old adage is "don't fix what isn't broken," so should Liverpool spend a lot of money to attract more talent, when their current formula on the pitch is doing just fine? 
Chances are, we won't see Liverpool making any huge jumps and blowing their budget on acquiring just one or two powerhouses. Their current strategy of carefully budgeting and spending has worked for them, and it is likely that they will continue using this method in the future. 
If our speculations are correct and they don't acquire Havertz, Sancho, or Mbappé, who might they take? Our best guess is they might take a young player who has flown under the radar so far who could be acquired at a lower fee and salary. This player will continue to help build a strong Liverpool team for years to come. 
Will Liverpool be able to hold up the form for next season?
It seems that Liverpool can't do anything wrong right now. If we were to place our own spots bets, we would think that Liverpool will overcome any injury woes and continue making smart trades to continue to hold up the form for next season.