1 Will he play a back four?
Brendan Rodgers was never able to solve the defensive issues when he played four at the back, and even with a back three we were rarely that secure. Klopp usually played a back four at Dortmund but did occasionally experiment with a three man backline. Four at the back is what we can expect to see moving forward, but will he do it straight away given that for the past several weeks the players have been playing with a three? Probably, but nothing is certain until we see the team sheet.
Martin Skrtel and Mamadou Sakho would appear to be the obvious pairing if he does revert to a four, but none of us know what Klopp thinks of either player, or indeed if he sees something in Dejan Lovren that most supporters don't. It's a journey into the unknown for supporters and players alike and we'll learn more about what Klopp is thinking with each team he selects, starting this weekend.
2 One or two up front?
This decision has probably been made a lot easier by the absence of Danny Ings, Christian Benteke and Roberto Firmino. As we all know, Klopp favoured 4-2-3-1 at Dortmund but with the wealth of good strikers at Anfield he may have looked to tweak that somewhat. With three of them unavailable, however, that just leaves Daniel Sturridge and Divock Origi.
With Sturridge still easing his way back to full fitness, the most likely scenario is Origi on the bench ready to either partner Sturridge if we're chasing the game, or replacing him if we need fresh legs. When Benteke and Firmino return this will definitely be something to keep an eye on, in fact it's probably the biggest question facing the new boss. Playing just one up front means leaving some high profile, expensive players on the bench.
3 Wingers or inside forwards?
Will Jordon Ibe feature to give us some natural width, or will Klopp prefer to pack the middle of the field with an extra body (such as Joe Allen or Emre Can) and use Adam Lallana and Philippe Coutino in the 'wide' positions? Let's not sugarcoat it, Ibe has been terrible so far this season despite looking great in pre-season. We know he's a big talent but he seemed to be playing without any confidence this year. If Klopp can get him firing again then he could make a big impression as he's the only out and out wide player at the club currently. I still feel as though Ibe has "potential superstar" written all over him, and hopefully Klopp can get inside his head and get him playing with confidence again.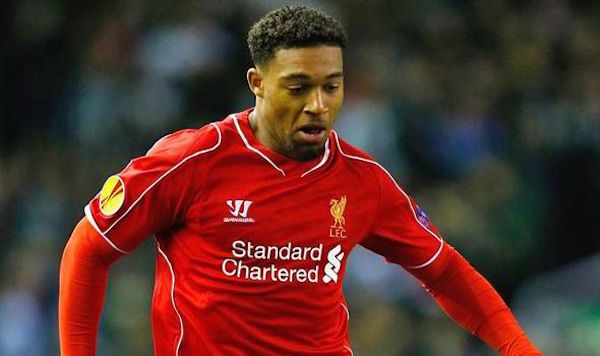 4 What will the style be?
What we see tomorrow will not be what we can expect to see a couple of months down the road. It will take time to implement a style of play and if Klopp tries to change too much too soon we could end up getting spanked. It has to be a step by step process and "full throttle football" may take a few weeks or even months to kick in.
The first thing he says he wants to do is make us secure at the back, so I'd expect a much more conservative approach at Tottenham than we've been used to over recent seasons. It would be nice to go there and blow them away again, but it seems unlikely. It will be interesting to see what looks different though. I'd expect to see more tackling and more running, but beyond that who knows.
5 Will we see a more relaxed team?
For most of this season the players have looked scared and under pressure. Perhps the manager's situation was affecting them, or maybe Rodgers had just lost the knack he had of instilling confidence in the team. They've played it safe far too often and players who should be creative are not really creating, and players who can score goals have not been scoring.
It's not an issue of talent, we've got a lot of talented players but few of them were playing to their potential. Klopp may not have had much time to change anything tactically, but he may have been able to get into the players heads this week and relaxed them. He wants to see more smiling faces and players looking like they are enjoying what they do. We haven't seen that since the first half of 2014, so it would be a welcome return.
Can Klopp get off to a winning start against Tottenham? Check out the betting promotions from online-betting.me.uk.
Dave Usher
@theliverpoolway