Gini Wijnaldum believes that Sadio Mane is one of the more underrated players in the Premier League and deserves more recognition for his performances this season.

Mane displayed his qualities on the big stage once again on Wednesday evening when he scored a double which went a long way to deciding the last 16 Champions League tie with Bayern Munich.

While Mo Salah has hit a rare barren spell of late, Mane has stepped up to the mark in fine style scoring six goals in his last four games (and 10 in 10 in a larger sample size of his current form).

Wijnaldum believes that level of performance is a example of his quality and why he should be seen as one of elite forwards in the game along with Salah and Sergio Aguero.

Sky Sports reported the Dutchman as saying:

" He is really good. The games tell you that, he is really important with his goals and assists. 

"A good season, his best with us.

"They (media) do not speak about him? 

"I think the other players have shown they get the headlines but Sadio also.

"He has had a big influence on winning games. 

You have to speak about everyone. For me, Sadio is up there with those players you named (Salah and Aguero)."

With eight games still to be played, Mane has already surpassed his best season in terms of goals scored in the Premier League with 16.

In relation to his own status, Wijnaldum is very comfortable in the fact that a new contract offer has not come his way at this time.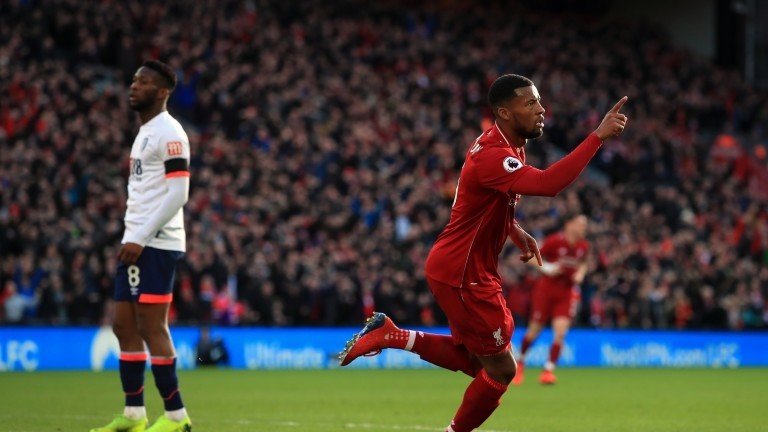 "No. I did not speak with the club yet.

"(Is it) a problem between me and the club? I am not a person who has problems. That (contract) is something for the club. I will see what happens.

"I signed a five-year contract (in the summer of 2017) and I am still under contract. I just do my job to perform. A new contract has to come from the club."

With the 28 year-old being one of Klopp's most trusted players, along with being one of the most popular and affable members of the squad, you get a feeling that just like his game in general, any future contract negotiations will be done with a minimum of fuss.