Virgil Van Dijk believes it is only a matter of time before Mo Salah makes a return to the scoresheet.

It felt like a game didn't go by last season where the Egyptian King did not put the ball in the back of the net. His longest goalless streak during the 2017/8 season was three games which occurred on a couple of occasions.

Currently, Salah has gone seven games without scoring, with his last goal coming against Bournemouth on the ninth of February.

While the drought would certainly be frustrating to the player concerned, it is to the great credit of the 26 year-old that he has not dropped his head which has been known to happen to numerous players in the past.

Salah has been involved in key passages of play which have led to goals in recent weeks, most recently the penalty against Fulham on the weekend when Sergio Rico fumbled his incoming shot, which in turn led to him fouling Sadio Mane and James Milner scoring the winner.

Van Dijk is a big believer in the adage that form is temporary and class is permanent and that certainly applies to Salah.

The Official site reported the Dutchman as saying:

" Mo is a world-class player.

"People can say all they want but I think all the teams in the Premier League would love to have him in their side.
"We have him and I think he is playing well. 

"The goals will come. 

"That's something for a striker that is maybe going to be in your head but we tell him every time: you just need to keep working, keep going and you will be fine. 

"He's still scored plenty of goals for us, to be fair, so it's not like two like me!
"It is like this."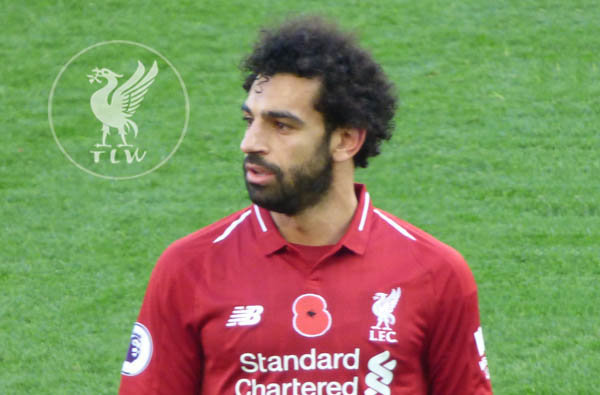 The title of quickest to score 50 league goals for the Reds has become somewhat a millstone around Salah's neck in recent times.

But it he is still well on track to beat the existing club record currently held by Fernando Torres.

Salah's current record is 49 league goals in 67 games, while Torres reached the half century mark in 72 goals.

The fact remains that despite the extra attention he cops on week to week basis, Salah has had a pretty impressive campaign with 20 goals in 41 appearances including 17 in the league.

You will take that sort of output everyday of the week, and the pleasing thing in a team sense is that Sadio Mane has taken the scoring load upon his shoulders.

Having a greater spread of scorers makes us a more unpredictable opposition for the opposition to plan for.

Once Mo gets his long awaited goal, they will certainly start to flow again.