Mo Salah continues to receive plenty of wide acclaim for his superb start to this season.
After signing from Roma in the summer of 2017, Salah produced one of the all-time great seasons in when he scored 44 goals in all competitions including 32 in the Premier League.
While his feats were remarkable, there were plenty in the football landscape that thought that he would be little more than a flash in the pan.
While it was inconceivable that he would stay at that level, his performances in the following three seasons have contradicted that theory well and truly. He has averaged 21 goals in the league, and in all competitions has tallied 27, 23 and 31 goals respectively in that timespan.
Consistency is one hallmark of a great player, and so is producing in the big games.
One of those such fixtures was on Sunday against the reigning champions Man City where Salah produced a virtuoso performance setting up Sadio Mane for the opening goal in the contest, and then arguably one of the finest solo Premier League goals leaving a bamboozled City defence in his wake.
That strike meant that the Egyptian has kept up his ratio of averaging a goal per game in the opening nine fixtures this season and it has also opened up a discussion of where Salah currently sits in the pecking order of World Class talent.
According to former Blackburn Rovers, Chelsea and Celtic striker Chris Sutton he has no doubt in his mind as he told the BBC Sport Monday night club.
"His numbers have been sensational the last few seasons. At this moment in time, he's better than [Lionel] Messi and [Cristiano] Ronaldo. To do it on that stage, which he has done for so many years, it just sums up how brilliant he is.
"Consistency is what you look for and he is doing it season after season after season where others are falling away and Liverpool still haven't signed him up.
One player who has saw Salah first hand prior to his Liverpool days is former Man City and England defender Micah Richards who played with the Egyptian at Fiorentina.
He is not surprised in the slightest with what he is seeing the Egyptian produce.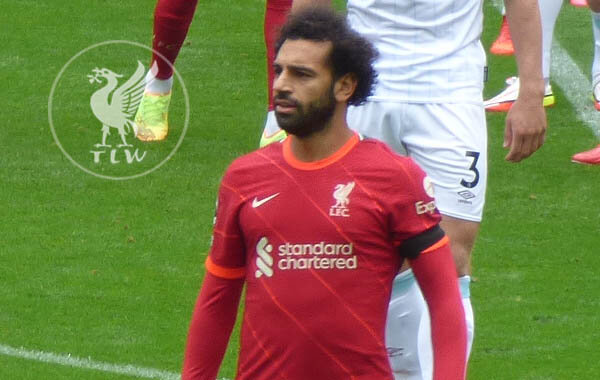 .
"I've been saying Salah is world class for years. Everyone laughed at me. I've been singing his praises since the Fiorentina days. When I saw him in training, I was like, 'this guy isn't real'. He could dribble past five players and then chip it over the keeper.
"You could play the ball to him as hard as you want and the first touch would be there. He was greedy in training as well because he just knew he was going to score. I tried to tell people years ago but no-one wanted to listen to me - I saw it - and now, I'm not surprised what he's doing."
It is one thing to get the credit from those in the studio, but it is another to get praise from someone who was directly involved in the fascinating contest, like Pep Guardiola who spoke in glowing terms about the quality of Salah.
"I've never seen anything like it. He has to be the best winger the league has ever seen and the best player in the world at the moment. No one is doing it like him."
High praise indeed and just another reason why those associated with the club cannot wait to see him sign on the dotted line.