Andy Robertson has revealed that the bitter disappointment of the Champions League final defeat to Real Madrid has pushed the squad to greater heights this season.

Reaching a final of such great acclaim as the Champions League is an outstanding feat.

And while it can easily be the greatest night of your football career, conversely defeat and the mental scars that it carries, can remain for a very long period of time.

Liverpool have certainly had a carry-over of disappointment linger, most recently after the failed 2013/4 title challenge.

It was a black cloud which remained over the club for the best part of 18 months, and the circumstances of last years defeat to Real Madrid was just as galling.

It takes a lot of mental strength to overcome those demons, but it is something which Liverpool have excelled at this season.

Liverpool Echo reported Robertson discussing the motivation behind this season's stellar season.

"We have kind of used (last season's final defeat) as motivation for our whole season.
 
"A lot of teams would have crumbled and maybe had another disappointing season because of what happened, but we have used it as motivation and we have done well this season.

"What happens is yet to be to seen but we've had a fantastic season and it's about one final push now."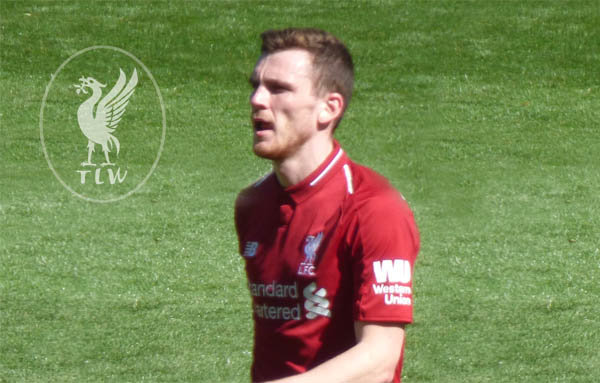 Things didn't go the Reds way in Kiev, from the cruel loss of Mo Salah in the first half, to the calamitous performance of Loris Karius in goal.

However, Robertson admitted they came up against a battle hardened outfit who knew how to get the job done on the big stage.

"We played against a very experienced team that were looking to win the competition three years in a row and when they went ahead in the game, their experience told and we couldn't quite get near it.

"Of course we made mistakes on the night, but we learned from them. 

"We have now moved on and Barcelona is going to be a hell of a task, but if we do get to the final, we'll be more experienced than we were last year.

"It is hard enough to be competitive on one front, let alone two.

There were many doubters that Liverpool could do just that, with some believing dropping out of the Champions League would aid their title challenge.

However, Robertson is looking at the bigger picture and says it is clear sign of progress.

"I think if the Champions League is an alternative source for success then we're doing fine because it's one of the biggest if not the biggest to win, so the best teams in the world play in it and we go to try and win it. 

"But four teams are aiming to do that."

Robertson said playing in the Camp Nou on Wednesday evening against such a esteemed opponent will be a tremendous challenge but one that they will not be daunted by.

"It'll be a great experience for us all. It's an iconic stadium and it'll be good to play in, but it's all about the match and we're just focused on the game. 

" You watch Barcelona over the years with the players they had and still have, they have a fantastic squad, so we know what we're up against.

"We have a fantastic squad as well though and we have confidence in our ability."