Divock Origi, the man who was undoubtedly one of Liverpool's heroes of the 2018/9 campaign will not be on the move in the summer transfer window.

After his telling contribution in the last month of the season, it had been speculated if the Belgian would look to new pastures, especially as his status as a impact substitute and occasional starter is unlikely to change in the long term at the Reds.

However, The Mirror reports (via ESPN) that the club will not sanction a sale for Origi under any circumstances even if it means losing him on a free transfer at the end of next season.

The 24 year-old is approaching the final year of his current deal and while it is believed that he has opened up contract negotiations over a new deal. Origi is keeping all options on the table.
 
It is fair to say that Origi's Liverpool career has been something of a roller coaster.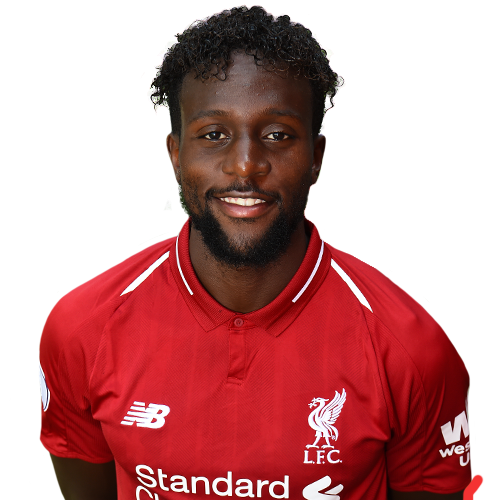 There were the highs of the Europa League campaign in Jurgen Klopp's first season where he led the line against esteemed opposition with maturity well beyond his years,  but soon after the crushing blow of a serious ankle injury occurred sending him back to square one once again.

Midway through the following season saw the striker hit a hot streak scoring four goals in as many league games, but the second half of that campaign saw Origi flatter to deceive.

He was then sent on loan to Wolfsburg for the 2017/8 campaign where it is fair to say he did not set the world on fire by any means.

So the expectations on his return to the Premier League were certainly not what you would call 'sky high.' 
In fact to the contrary, many observers were surprised that he was still a member of the squad.

But the beauty about Football is that it only takes a couple of moments which can set you on your way to another level and Origi is testament to that.
He was blessed to have the kind of physical attributes that every striker would die for, but for the youngster it was all about developing a sense of belief in his own capabilities.
 
While the winner against Everton could be put down to a high level of good fortune, his ability to step up to the mark when the opportunity arose against Newcastle, Barcelona and Tottenham shows that Origi has plenty more to give as a footballer.
Whether that is to be with the Reds in the longer term is going to be a interesting storyline to follow.

But one thing is for certain, after some false starts, the career of Divock Origi is only heading in one direction from here.

And his contribution in the latter part of the 2018/9 season will never be forgotten by anyone associated with the club.